Homeownership Is Easier Than You Think!
Whether you're a first time homebuyer looking for a mortgage or you're relocating and looking for a new home, we've got you covered. VeteransLoans.com can get you pre-qualified in no time!
Application
Start your inquiry on our site or give us a call to complete your initial application, including a credit check to accurately quote rates and fees.
Prepare Your Documents
You will need to execute a set of initial disclosures and send in documentation surrounding your income and assets. The type of documentation will depend on your individual situation.
Submit Files to Underwriter
Once all the required documents have been collected your file will be submitted to underwriting. The underwriter's job is to verify your finances by looking at all your debts, income, credit, and more.
Appraisal
Before a mortgage can be completed, the home must be appraised by an unbiased professional. This an effort to make sure the value of your collateral is adequately represented in the transaction.
Underwriting Conditions
Your underwriter will issue a series of conditions for you to meet before approving your loan. You will submit these requests back to the underwriter prior to final approval.
Closing
Cleared to close! All that's left is to sign a series of documents, in the presence of a notary or attorney, depending on your state.
---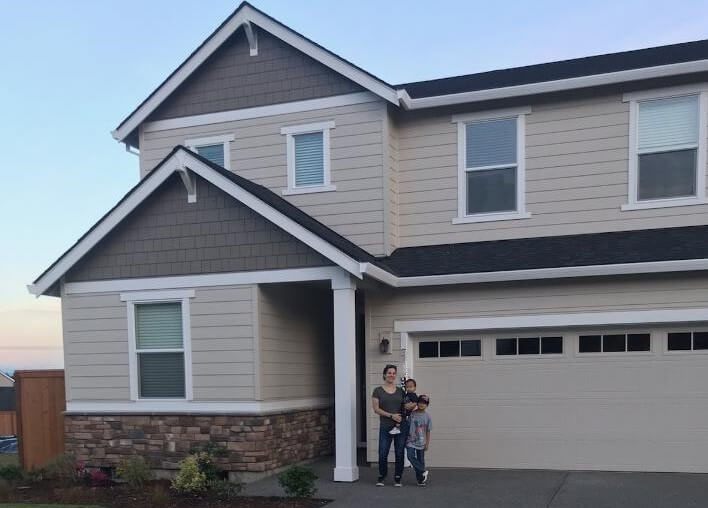 Amanda, US Army, Oregon
Documents needed during VA loan pre-qualification:
VA loans are approved much like other loans. Income, assets, and credit will all be examined. During pre-qualification the common items listed below will be required.
A clear copy of your driver's license and Social Security Card
A copy of your DD214 or Reserve/Guard points statement
Recent 30-day paystubs
Past 2-years w-2's or tax returns
60 days bank statements
Purchase contract, if applicable
Explore more
---
What to Avoid While Under Contract
Making Large Deposits
Documents are required to show where funds for earnest money deposits and down payments come from, even if you are using gift funds. Avoid large cash deposits, without a clear paper trail.
Deferring Payments
Deferred payments, even 6 months down the road, can show on your credit report as debt. This can affect your debt-to-income ratio and possibly your credit score.
Quitting or Changing Jobs
Keeping your job and income steady can help your loan process go smoother. If you do make a change, it could result in additional loan conditions, or possibly a denial.
Missing Payments
Keep on top of your bills and don't miss any bill payment. A late payment could result in additional loan conditions, or possibly a denial.
Making Major Purchases
New purchases, or debts, on things such as a car, boat, or furniture could affect your credit score.
Opening/Closing Credit Lines
Avoid opening new lines of credit, closing lines of credit, or co-signing on loans, as these things can all affect your credit.
---
How can we help?
You have questions. We have answers.
1 (888) 232-1428
info@veteransloans.com
Contact Us