March 8, 2023
"Michelle was absolutely amazing to work with. She stuck with me while searching for a perfect home across multiple states for over TWO years. She checked in with me and provided answers for any and every question I came up with. She also helped me seek a competitive interest rate. I highly recommend Michelle as your point of contact!! "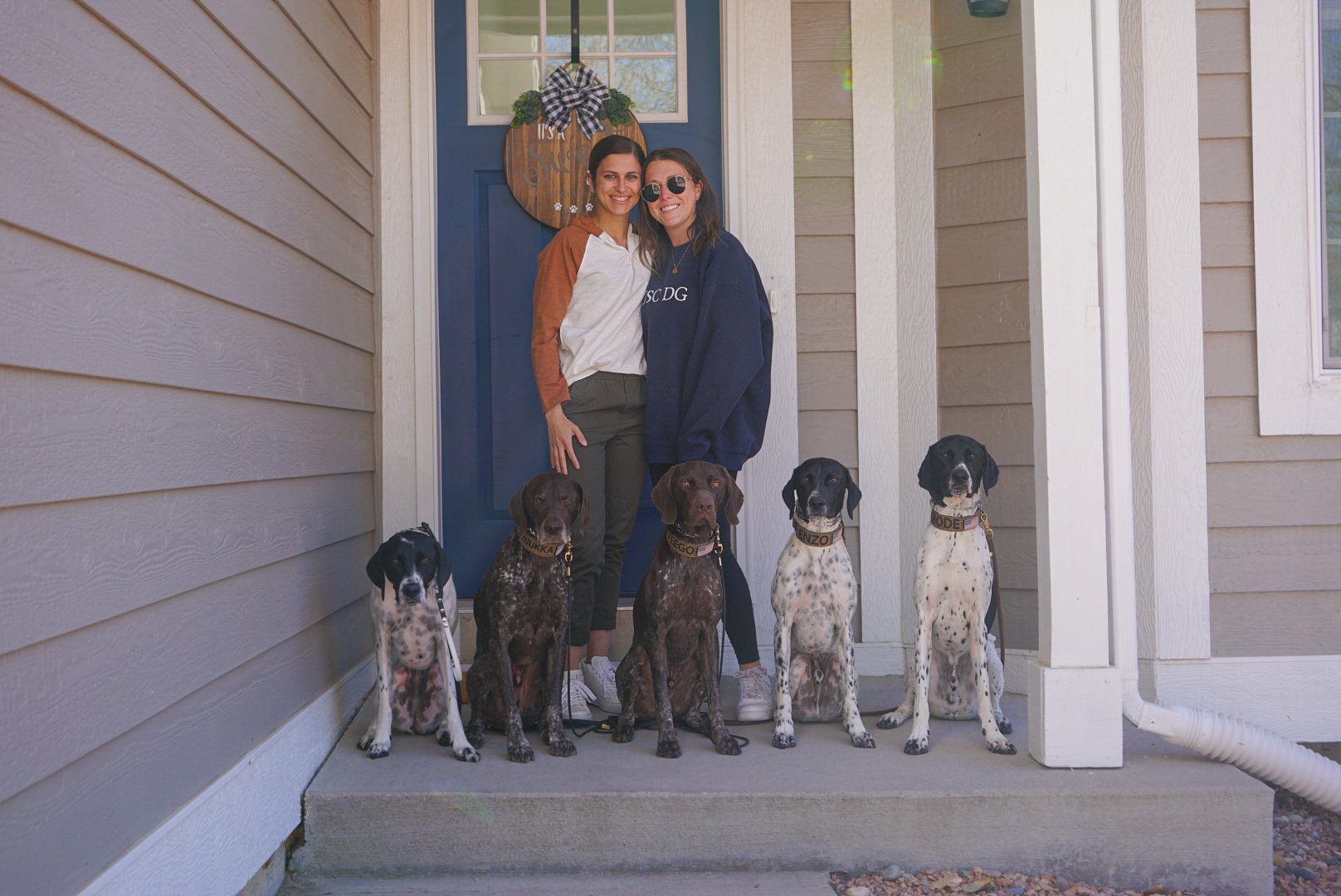 Alestra

March 2, 2023
"Amazing... My Loan Officer was truly a God send!!! I can't say that enough about her, and my experience with your company. So many times, spouses of service personnel do not know what to do about a lot of financial, and business processes. Michelle was so patient... She has the patience of Job. My loan process was smooth, and I appreciate all that she did to help me obtain my loan in a timely manner. I even learned some computer skills during the process. It was a blessing that day that I got Michelle Huff on the phone. Thank you all for everything. Thank you so much Michelle. Sincerely Ms. Millie "
Millie

September 30, 2022
"Michelle Huff was wonderful to work with. She was so calm and collected throughout the loan process. "
Richard

August 19, 2022
"Michelle Huff was absolutely amazing to work with. She worked with us on refinancing our home. She made this process fast, painless and great customer service. I would recommend using her for any of our lending needs! "
Jared

August 19, 2022
"Michelle is amazing, and a true asset to your company. Very little about this entire home buying/selling process went smoothly for us. Not to mention a horrible experience with our realtor (after we signed his contract of course). Michelle went above and beyond to answer any questions we had. She always made herself available for anything we needed, and graciously answered every little (and big) question I threw at her. She put her full effort to be everything we needed, especially since our realtor completely left us hanging for the last three weeks of the process. I also need to send a shout out to Paula Baker, as she was super kind with everything needed for the processing of our loan. Her job requires so many little pieces, and SO MANY DOCUMENTS lol. But she was always so patient and helpful on making sure everything got to its proper places. Because of Michelle and her team, we were able to narrowly navigate this absurd market we're living in and come out with a new home. I can honestly say that there is a good chance that this did not go through had it not been for her efforts and attention. She was the bright spot in what became a mini nightmare. Thank you so much for everyone's efforts that helped us secure this loan, and our new home. It will always be appreciated."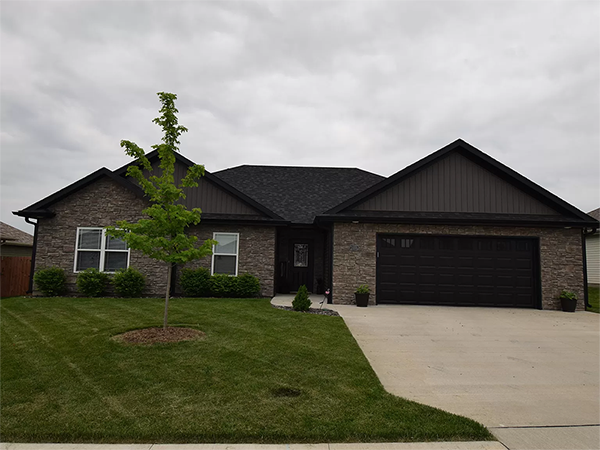 Jessica

August 16, 2022
"I didn't see Paula Baker's name so adding it here. I couldn't have asked for a better team to help me purchase this house. Michelle and Paula had to talk me off the edge but I'm glad they did. I knew I wanted this house when I saw it and they made it happen. Forever grateful."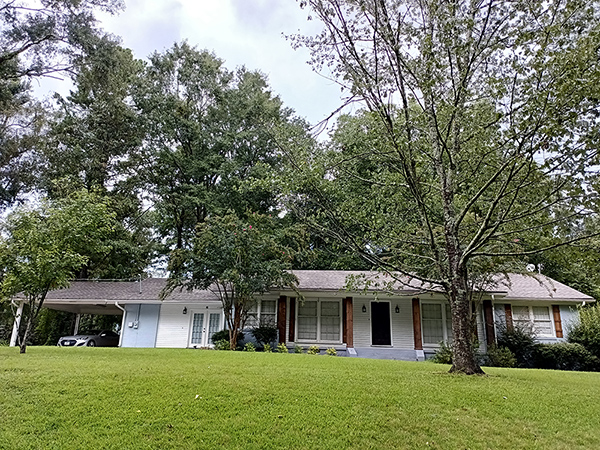 Gerald

July 28, 2022
"Michelle Huff and team are the epitome of excellent customer service! They consistently went above and beyond what we expected and did it with a very professional attitude and demeanor at all times. We always felt like we were their priority. Thank you!"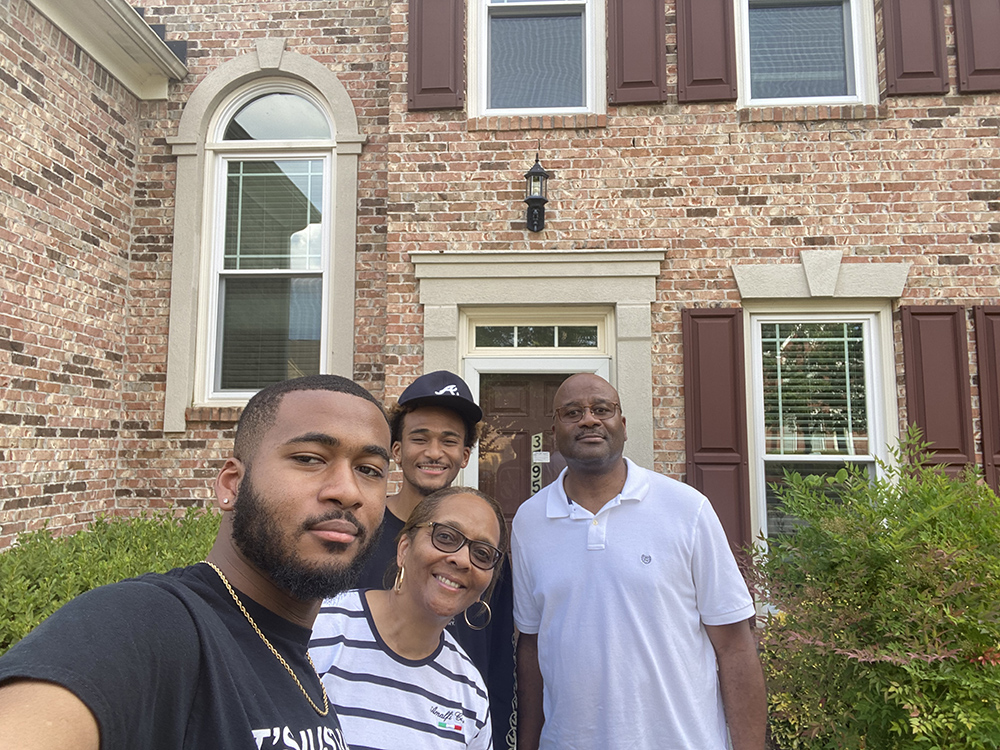 Diane
June 22, 2022
"I just want to say that as a Realtor in the business since 1998 this was the best experience my husband and I have had. This is our 15th closing that we have done so we are real experienced in how the process works. Michelle, Paula and Savannah were AMAZING!! I look forward to sending them plenty of business once I get settled in the new house in Palmetto FL, Please reward these women for their excellent service and professionalism. Again I look forward to working with these ladies again soon. "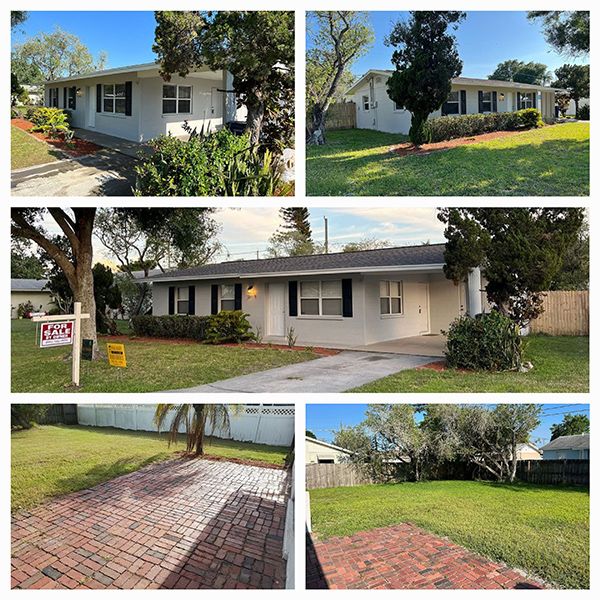 Diana

April 21, 2022
"Michelle is excellent to work with. She walked me through the entire process step-by-step, answered all my questions and was a complete professional. My family loves our new home and are completely satisfied. I highly recommend Michelle and her team, they tackle all the obstacles that may arise and keep you on track. Michelle's amazing, truly amazing! Thank you Michelle Nate M."
Nathan
March 21, 2022
"I can't express how thankful I am for Michelle, Brad and Jarvis. I refer to them as God little helpers. This process was so smooth compared to other stories iv heard when closing, they helped me every step of the way with any information I needed. I would recommend this team to ANY person not just veteran that is thinking about home buying. Thank you again guys!!! "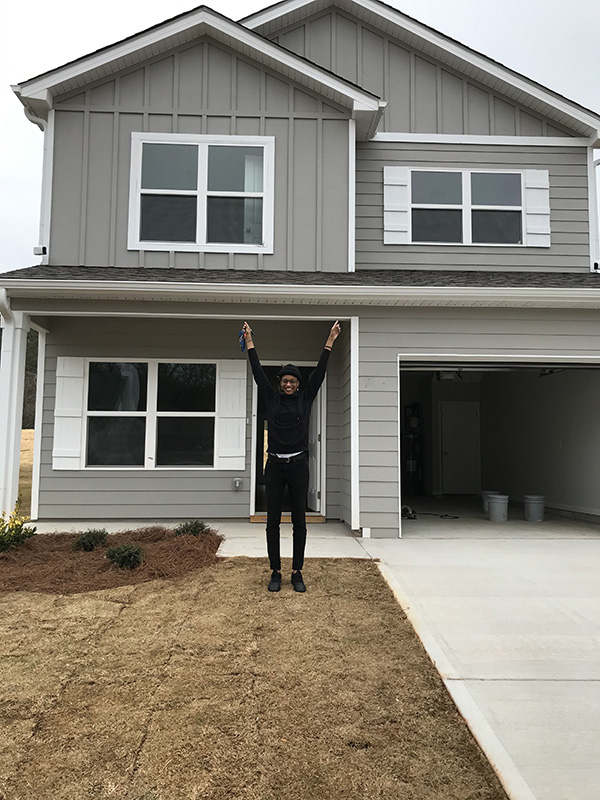 Nadja

March 1, 2022
Ionie

February 18, 2022
"Michelle was an absolute joy to work with in the purchase of my new home. I strongly recommend her as well as VeteransLoans if you're considering purschasing using VA."
Shannon
December 22, 2021
"It was a very pleasant experience to work with everyone especially Michelle and Courtney. They explained everything to us very well and was on top of everything "
Gerald

December 1, 2021
"We have had the easiest time filling our loan through Michelle, she has kept us up to date all the way. Loved this experience for our first loan. Will surely suggest anyone we know to go through Michelle in the future."
Jessica

November 19, 2021
"We have had the easiest time filling our loan through Michelle, she has kept us up to date all the way. Loved this experience for our first loan. Will surely suggest anyone we know to go through Michelle in the future."
Jessica

September 30, 2021
Sandra

September 24, 2021
"My wife and I completed a home refinance using the VA loan. We worked with Michelle Huff and Mitchell Madsen. Both of these individuals were extremely professional, courteous and timely. They made this process seamless and we had a very quick turnaround time. I feel that it was so quick because they did their due diligence in ensuring that we were well prepared for underwriting in being proactive about gathering specific documents beforehand. I would highly recommend this company and more specifically these two as they work well together as a team. We were very pleased with the level of service and support we received and would definitely use them again in the future of the opportunity presented itself. Thank you for everything!"
Joel

September 8, 2021
"I must say that Michelle went above and beyond the call from the beginning of this refinance journey to the end of it. Stability and listening to what I requested are her strong points and returning my phone calls in a timely manner made this whole experience very enjoyable and quite productive. Michelle is a breath of fresh air and has redefined in a very positive way the meaning of customer service. Respectfully, Steve"
Steve

May 28, 2021
"My experience with veteran loans was thought provoking and life changing to say the least. I proudly served my country and now thanks to Michelle Huff and Cyrus (Cy) McConnell I am a first time home owner!! The both of you pushed, encouraged and quite my mind and spirit as I went through the process to become a homeowner!! Much appreciation. Thank You!! Ch Eddie Wilson I Am MS Resilient "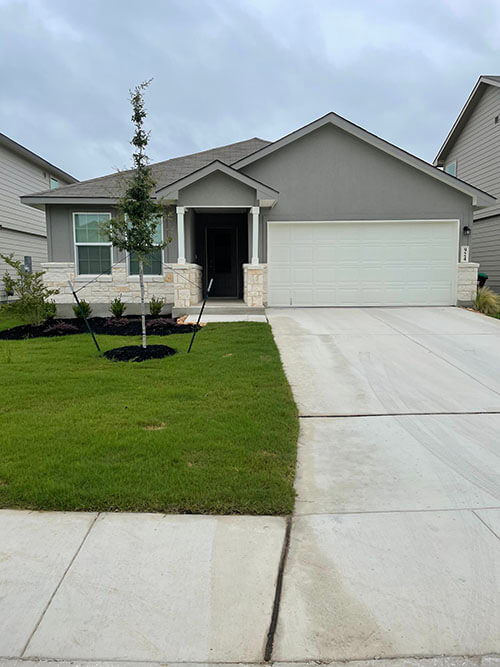 Edward

January 12, 2021
"Michelle, Erin Jensen is every bit as professional as anyone that I have ever dealt with. She is polite, able to convince her clients to follow her direction without a second thought. She provides subtle and not so subtle guidance when needed and does it all with aplomb. It has been a pleasure to deal with her…. And she doesn't get old or trying when these things stretch out beyond what one (the client) expects. She is a champ. If she was military I would say on the citation that she represents the highest ideals of service (to the client) and demonstrated the high degree of professionalism expected of any officer assigned to the United States Special Operations Forces. She is very good. H Dreher Kinney Lieutenant Colonel, US Army Special Forces"
Dreher

January 12, 2021
Frederick

December 2, 2020
"We just completed our Mortgage Loan Refinance/VA. Just wanted to add that we so appreciate all that Michelle, Erin & team have done to facilitate this process from cradle through and to the very end. Promises/commitments were kept and every effort was made to keep us informed and engaged as needed. Professional attitude, genuine demeanor and superior customer service are greatly appreciated. We will certainly refer others to your company as the opportunity presents itself. "
Sonja

November 13, 2020
"Hands down the best group of people to work with! We decided to buy a for sale by owner without an agent and Erin has helped every single step of the way. Answering every single one of my many emails quickly and efficiently!! Thank you guys so much for all the hard work you guys have done to help us when we didn't have an agent to go to! We managed to get closed a week earlier than projected and we will be in our new home before Thanksgiving. All the love from our family to yours! "
Austin

September 30, 2020
"It was a long run, but all along the way we had great support from Michelle and Erin. Thanks ladies!"
SusanHammond

September 16, 2020
"I am so glad that I had the opportunity to work with Jaylen, Michelle Huff & Erin Jenson on my home loan refinance. My loan closed a few days than I had expected. Both Erin and Michelle never hesitated to keep me updated on what stage my loan was in. Once I sent them the final piece of information for my loan; it was as though my loan went into over-drive and we were scheduling the closing. I truly appreciate the service that I received and still receive. I had a question after the documents were signed, and Michelle did not hesitate to respond. Michelle & Erin cared about my home refinance and I could not have asked for two better people to help me with this process. I am thankful to them and the closing team. Sincerely, Nikki Moore"
Nikki

August 28, 2020
Erica

August 20, 2020
"the following is glowing praise for Michelle Huff, my loan officer and Erin Jensen the transaction coordinator on my recent re-finance...both individuals made the entire experience run smoothly and allayed any of my concerns...their expertise and congeniality made a usually stressful and difficult process much easier...their attention to detail and understanding of the protocols helped immensely to fast track my paperwork... I would be happy to commend either one to any personal friend or anyone who asks about procuring a loan...without reservation I recommend Michelle Huff and Erin Jensen for their diligence and forthright handling my refinance with Veteransloans"
George

August 20, 2020
"I have just completed the closing part of a home refinance loan with Veterans Loan, my experience throughout the loan process was amazingly joyful. Most importantly, Michelle Huff, working with Kristie Head, got me to the closing tale in a very timely manner. Both communicated with me throughout to keeping abreast of what was going on. From my first call to Michelle at Veterans Loan.com until closing, she was very cooperative and willing to listen; she understood my financial situation and worked successfully with me to make the closing happen. I have gone through multiple home mortgage loan experiences throughout my life. Michelle and Kristie gave me the very best experience of all. I will certainly continue to use Veterans Loan.com for my mortgage needs and recommend them to anyone, including Veterans, looking to purchase or refinance a home."
Jermain

August 6, 2020
"Michelle Huff and Erin Jensen are awesome! They explained everything in detail and made this experience easy, especially during this pandemic! Thank you all! Louie n Leslie Velazquez "
Louis