Katy Via
Columbia, Missouri, is my hometown! I graduated from the University of Missouri with honors in 2011. M-I-Z! Shortly after graduation I began my career here and continue to enjoy working alongside the same mortgage professionals I started with! I am married to my high school sweetheart, Zach, and we welcomed our first son, Paxton, in June 2015 and then our daughter, Paisley, in October 2018. I am very much family oriented, and enjoy spending my weekends with our families.
---
Contact Katy Via

December 10, 2019
"I want to say that I have had the best and most professional experiance working with Katy Via. She was on top of everything that needed to be done and answered any and all questions in a timely manner. I would recommend her to anyone I know is looking to buy or refinance she deserves more than 5 stars in my book. Thank you Katy for making are dream come true you are the best. "
Bobby & Edith

December 2, 2019
"Was quite pleased with how easily and smoothly the refinancing process played out. And VeteransLoans should be quite pleased as well to count Katy Via among their fine staff. That Katy was able to turn what can often be a tedious undertaking into a pleasant and satisfying one made all the difference for me."
Dave

November 27, 2019
"I want to let you know that I was VERY PLEASED with how easy you had made this whole transaction. Not only was it easy but it also went quicker than I expected. I want to Thank You, Abby and Katy, for treating me as a friend and NOT a customer!! Very professional and still personable. Thanks!!! "
John

November 14, 2019
"Hello there!! I would like to say that my experience with VA Loans has been amazing. Katy and Garrett both were great to work with. When it got down to crunch time Katy stepped up and did everything it took to make sure this happened by closing time. Im talking emails, phone calls, three way calls to get information, everything!! You went above and beyond anyone I have ever worked with. I know this was not your average home purchase but you stuck with me and made it happen. I am so thankful for you and your company. Thank you so much!! "
Michael

November 13, 2019
"Katy Via at VeteransLoans.com was hands-down the best loan officer I could ever have imagined working with. Katy was easy to communicate with and exceptionally educated in every step of the process, and she never let me miss a deadline! She always made me feel like I was her most important client, promptly returning all my calls and emails. Her patience and understanding was always so reassuring, as was her smile that I could hear over the phone with each conversation. Purchasing this home was quite a big step for me and one I am so proud of accomplishing. Katy and her team helped me every step of the way, from locating a realtor to shopping homeowners insurance rates! I would encourage anyone searching for a home loan officer or lender to reach out to the folks at Veteransloans.com. I am Nana to 6 grandkids, 6 and under, and they love their new playroom adorned with polkadots on the wall!"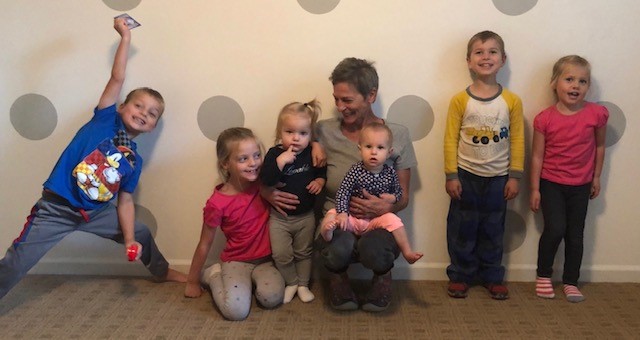 Nancy

October 17, 2019
"I refinanced my home mortgage with VeteransLoans.com and the experience had a few bumps but otherwise went well. Earlier during the process, there was some miscommunication about the interest rate and fees charged. All was resolved with further discussion with my loan officer Katy. Katy was able to help me, along with the help of Garrett, to get these issues resolved. VeteransLoans.com ranked as one of the top companies for Veterans when dealing with mortgages and I agree. I would recommend VeteransLoans.com to other Veterans because of the great service, overall, I've received."
Roy