May 27, 2022
"As a first time home buyer, Katy made me feel at ease through the whole process. I felt comfortable reaching out to with all of my questions and she always had the answer. Highly recommended. "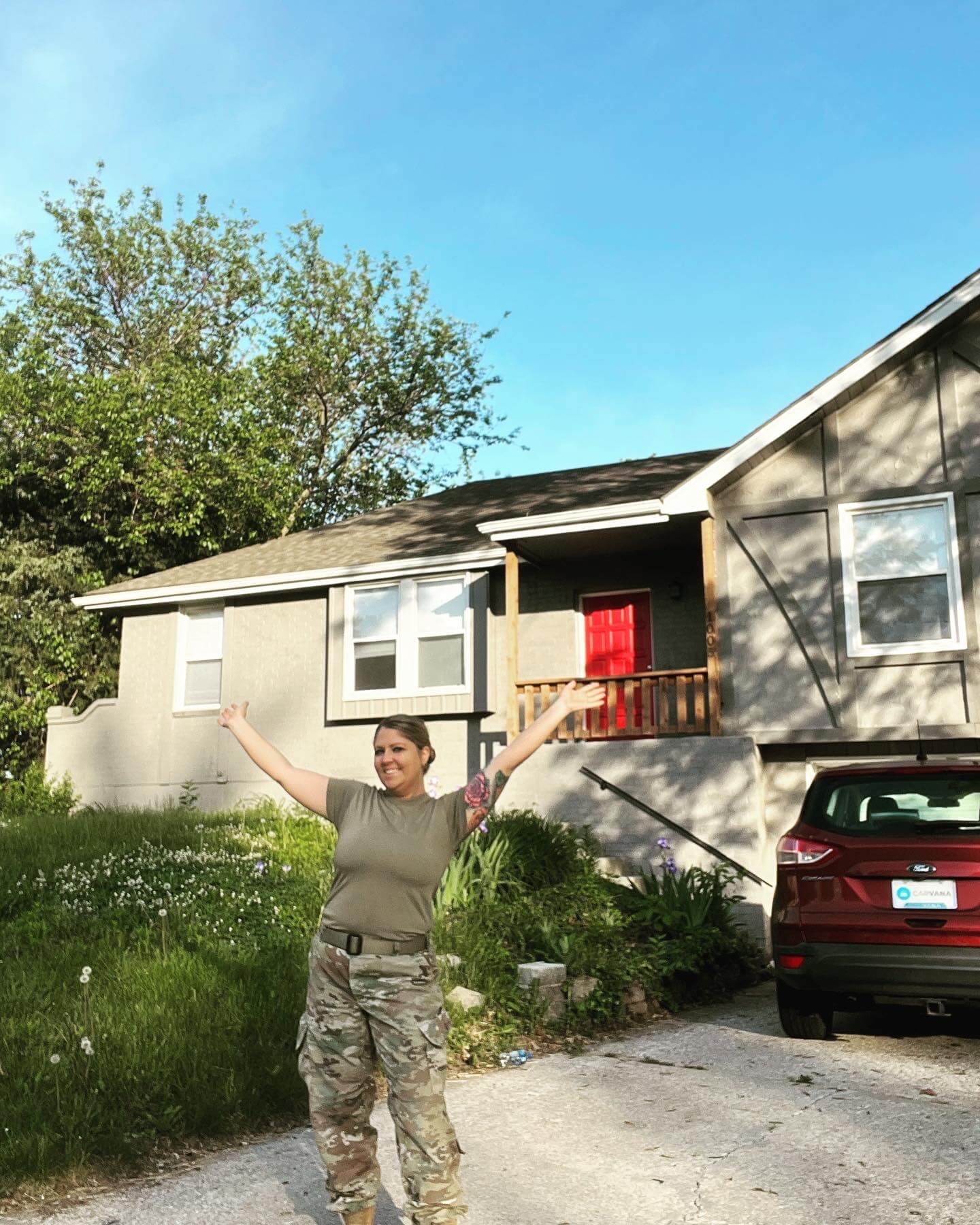 Nicole

May 20, 2022
"Thank you Katy for checking in with us on the closing, everything went over without a hitch. We are so excited to finally get into our new home and it would not have been possible without both of you! Also grateful for Erin keeping me up to date on needed information. May God continue to bless and keep you as you help so many people achieve their dream home. It has truly been a pleasure. "
Shirlene

May 9, 2022
"It was quick and Katy was the best with helping me pick the best option for me"
Debbie

April 29, 2022
"Katy was very helpful! She made it such a quick process for us! Answered any questions we had quickly as well!! Was such a pleasure working with her! "
Kayla
April 22, 2022
"My experience from the first phone call to the end of signing was very pleasant. Katy and Erin are the best. They were very responsive and they kept us informed throughout the whole process. This was by far the best experience we've had when refinancing or even buying our home. Thank you Katy and Erin for everything. You all are the absolute BEST!"
Katrina
April 8, 2022
"Thank you and Erin for your help in reaching our goal of greater financial stability. Being able to consolidate all of our debts into our home equity is a wonderful feeling. We will definitely contact you and refer others to you for future mortgage needs."
Zebediah
February 21, 2022
"We were fortunate to experience a very smooth process. That eas in part to Katy being very helpful and always there to recieve a phone call or answer an email. Katy ensured we were prepared and if she was unsure on a situation, she sought the correct answer and informed us of our options. Talking on the phone with Katy was like we were talkikg with a long time friend, not a box store customer service agent."
Matthew
February 2, 2022
"Katy was professional throughout the process. I explained to her what I needed and she made sure to give me facts so I was able to make the best decision for me and my children. She was patient when answering my questions and I never felt rushed. Katy is the reason I chose Veteran Loans. Her assistant Erin was very helpful as well and extended the same great customer service as Katy. I highly recommend Katy. This was my absolute best experience working with a loan officer in the 20 years I've been buying and selling homes."
Natalie

January 14, 2022
"I had the most pleasant VA Loan officer on this side of town. She was very professional and courteous. The process to purchase my home was more speedier than I would have ever expected. I would recommend her for her expertise "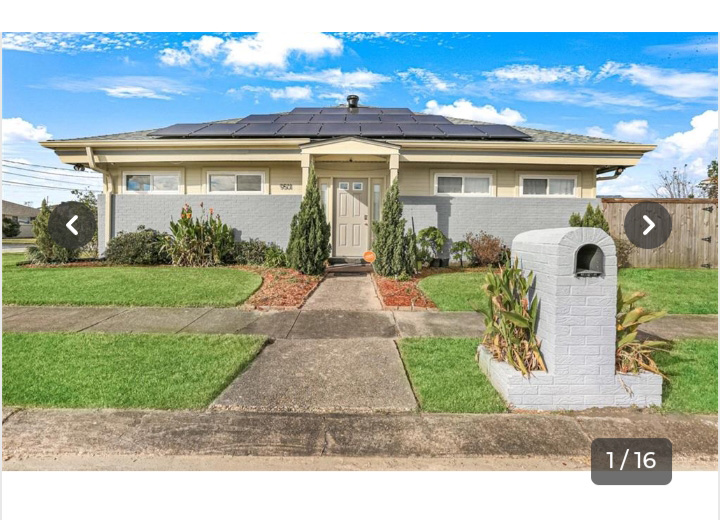 Richard
January 12, 2022
"Katy and Erin make a great team. Having owned a mortgage company for 20+ years with 70 plus employees, I would have loved to have them all as competint, and with as much integrity as these two they did an outstanding job in a timely manner. I give them the best recommendation possible!"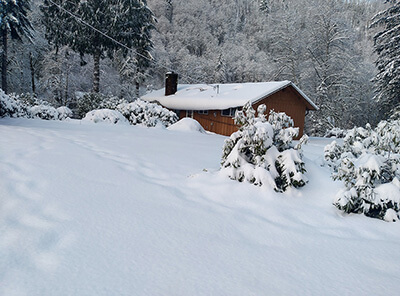 Anthony

January 11, 2022
"Katie and Erin worked together with us, were very professional and assisted us with everything along the way. Our experience was very smooth and we even closed early. I would highly recommend Katie as a proficient and knowledgeable agent. It was a real pleasure to work with Katie and Erin Jensen."
Daniel
December 30, 2021
"Hello Katy & Erin, Thank You Very Much. I can't begin to describe what this means to me on so many levels. Your professionalism and diligence helped make all of this possible. 30 days ago today I reached out about just getting an updated VA certificate for a future house purchase. All of this without even the remote possibility of even buying a place for myself. This originally was never about me! It started out as helping a friend and my mother look at places. Fast forward and I'm now about to close on a new house and a new place to live. This is an embarkation on a new journey that I guess was always part of my destiny. Not sure what God's plan is and why he chose this moment in time to bless me and why he chose you all for this to come together the way it has. I thank him for his goodness and his blessings! He utilized you all as part of the process for growth, healing, restoration and direction. I'm happy to have met you all and wish you and your family's and loved one's nothing but the very best! Sincerely, Marcel "
Marcel
December 16, 2021
"The VA seems to actively contest whatever claim you submit. Don't get me wrong, I understand the need for the vetting as we know that some people take advantage of these programs and benefits, but a lot of us have had a hard enough time already. So to meet individuals who legitimately care, it makes a world of difference. I feel nothing but sincerity coming from you and the way you handled my situation. Not only did you help me save money, but you educated me and made sure I had everything I needed. There aren't enough people like you out there. So Katy, from the bottom of my heart thank you for helping my wife and I the way you have and for making my day."
Roberto
November 30, 2021
"Katy and Erin both did an excellent job of getting our loan to close. Their knowledge of the process and professionalism throughout were comforting to Kellie and I. We had a pretty tight deadline with a 30 day close but thanks to this awesome duo we were able to make it with very few hiccups. They were even commended by the title company at the closing table for being easy to work with. Awesome job ladies!!! "
Chance

July 6, 2021
"Katy Via helped us get into this 5 bedroom 3 bath home that is more than big enough for our family of 9. Katy and her team made the process so much easier than I ever expected! I felt like they really cared about our family and wanted to help us get into the house of our dreams. They were great about communicating with us and answering all of our questions in a very timely manner, sometimes immediately. I'm so thankful we chose this route for our home buying experience! "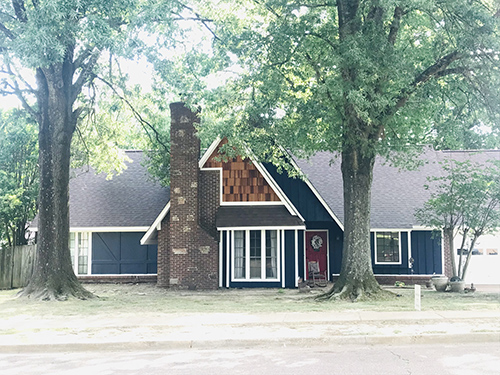 Clinton

July 3, 2021
"Katy and Zach were wonderful to work with. Answered all my questions and never kept me waiting or in the dark. I felt very comfortable working with them. Could not be happier. "
jeff

June 24, 2021
"Excellent experience! These folks took great care of us. They didn't use the current markets or COVID as an excuse. They just got it done. We had very limited resources working solely from a cell phone in an RV when we bought my childhood home. Katy and ERIN stepped up and really went above the call of duty for us. "
Jason

May 6, 2021
"Working with Katy has been a joy. Everyone at Veterans Loans was so great to work with and made the process simple and easy for me. The communication was great from the start and I could always ask a question and receive a quick response. Katy was easy to reach via text, phone, or email, which I appreciated. I had no issues with my loan and they assured a seamless process from loan approval to close. I can't thank them enough for all their hard work!"
Lindsay

May 6, 2021
"I'm a first time home buyer and the experience itself is stressful but working with Katy and the rest of the team made it a lot easier of a process. I never had to wait to long on a response and she was always there to help."
Anna

May 5, 2021
"I was stressed out about refinancing my mortgage and getting money out for updates to our home. I had called several big banks and no one was returning my calls or were telling me it would be several months minimum to get through it. When Veterans Loans was recommended, I called and spoke with Abigail first. She was fantastic and answered all my questions and helped me get the process started. I then worked with Katy and Erin for the rest and they were wonderful. They responded quickly to my questions, made sure I knew what was going on, and kept the process moving. We were closed and had the money in our account much sooner than I expected. I highly recommend them all. "
Denise
April 30, 2021
"Good Morning Angelique and Katy, Thank you so much for the referral of Dexter! He was by far one of my favorite clients and a phenomenal experience. I learned so much from him. Just wanted to give you an update - he closed last Wednesday, April 21st. I greatly appreciate all of your help throughout this process - Katy you and your lender team were fantastic as well - Dexter even mentioned you guys caught that he was paying twice for dental and that was how thorough you guys were! I am looking forward to many more transactions with you guys in the future! I hope you guys have a great day and an enjoyable weekend! "
Crystal

April 27, 2021
"Katy, Erin and especially Abigail were all wonderful, understanding and supportive through the whole process. We really appreciated all the emails, texts and hand holding as we refinanced. Very excited to have closed and looking forward to our new lower payments! "
Virginia
April 26, 2021
"Very professional very easy to work with."
Dexter

April 26, 2021
"I first contacted Katy about two years. First time that I tried to buy property, the deal did not go through. Katy insisted that I stay patient and positive. Next time I tried again, I found two beautiful bed rooms and bathrooms condo. I am in middle of painting and carpeting it before moving in. I found Katy to be detail oriented, professional, organizational skilled and best all wonderful human being who is willing to go far for every veteran!!!!"
Etienne

April 21, 2021
"Katy Via and the team at VeteransLoans.com did an outstanding job helping us close on our second home with a conventional mortgage. We were prequalified at the beginning of February and moved into our new house less than two months later. Their communication was excellent throughout the entire process; we knew exactly what was going on every step of the way and were never left in the dark. Our interest rate was incredibly low and could not be matched by our previous lender. I would highly recommend Katy and VeteransLoans.com to anyone seeking new homeownership."
Matt

April 16, 2021
"My experience with my refi was great! Katy Via was a gem to work with! She was very responsive and very professional. I couldn't be happier with the service . Thank you Katy!!"
Julie

April 9, 2021
Stacey

April 8, 2021
"Katy was wonderful to work with! made the process as smooth and simple as possible. even when unforeseen circumstances did come up, Katy was right on it and found solutions to get us cleared for closing. wouldn't recommend you to go anywhere else! "
Tom

April 8, 2021
"Katy, Zach, and Savannah were the best! They worked quickly and efficiently to get my loan from pre-qualification to closing in under 30 days. As a first time home buyer, it was a little bit intimidating thinking about what all I would need to do to purchase my home, but Katy, Zach, and Savannah made the process simple and stress-free. I cannot recommend enough!"
Chloe

April 2, 2021
"I have worked with Katy and Zach on two transactions now, and both experiences were flawless. I refinanced my primary residence, and then recently purchased my first investment property. Katy provided me with the initial information needed to get started, then Zach helped wrap it up. They both had excellent communication and made sure everything along the way went smooth. Would recommend them 10x over!"
Cory

March 15, 2021
"Excellent from beginning to end! Thank you "
March 12, 2021
"Well, I just had my second great experience working with Katy and VeteransLoan when I refinanced my home. I shopped around for the best refinance rates but all the other veteran load companies either recommended I didn't refinance or only gave me .1% down from my current rate. I finally contacted Katy to see what she could do and she was able to lower my rate by over .6%, way better than any of the others I contacted. Katy was very helpful and maybe the best communicator I have had the privilege to work with, and I work with a lot of people in my job. She will definitely be getting the FIRST call next time I am ready to buy or refinance. Thank you so much Katy and Erin!"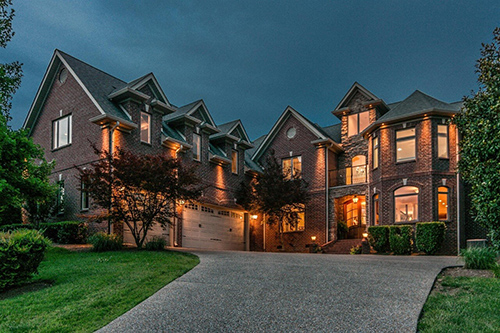 Thomas

March 6, 2021
"Everyone was super professional and nice. The process was the easiest I've ever encountered when buying or refinancing a home. "
Riy

March 5, 2021
"I couldn't have asked for a faster or smoother refinance! Katy and Zach were phenomenal to work with and I was lucky to work with such a wonderful team. They secured me an extraordinary rate and it was truly a pleasure to work with them both. I would highly recommend them to anyone looking to purchase or refinance. Thank you again guys! I'm excited to be saving some cash!"
Laura
February 27, 2021
"My experience could not have been better. No oth Katy and Zack were perfect. Explained everything clearly, even though they had to do it several times. I'm a little slow. Still call them when I don't understand something and they make sure I get it. They don't laugh either. It is a perfect fit and they will probably be hearing from me for years to come. Seriously, I might not have gone through with the purchase if it hadn't' been for their patience and knowledge "
Bud

February 16, 2021
"Our experience with Katy Via was top notch! She is very professional and took the necessary time to explain everything to us and go over things we didn't quite understand the first time around. Katy was very patient in running several scenarios for us to help us determine how much cash out we needed to meet our goals. I would highly recommend using Katy for refinancing your home!"
Terry

February 2, 2021
"This was the easiest refinance I've ever done. Katy was fantastic. She was helpful and didn't require excessive documentation that other lenders want. She was flexible in how they were sent, very quick to respond, and beat the rates of other funders. This was a great experience!"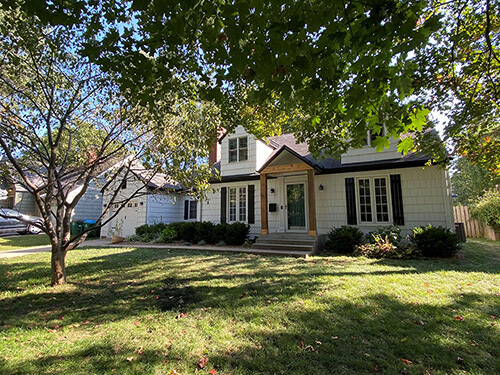 Laura

January 21, 2021
"Was a wonderful and smooth experience working witj the Via team, and even when hic-ups occured in the process they remained confident and assured that all would meet the end goal as initialy planned. They we almost always available when we needed them and answered any questions we had in a timely manner with confidence. We were able to buy our first home with their help and have been living happily in it since. Highly recommended team to help you through the process of getting a home."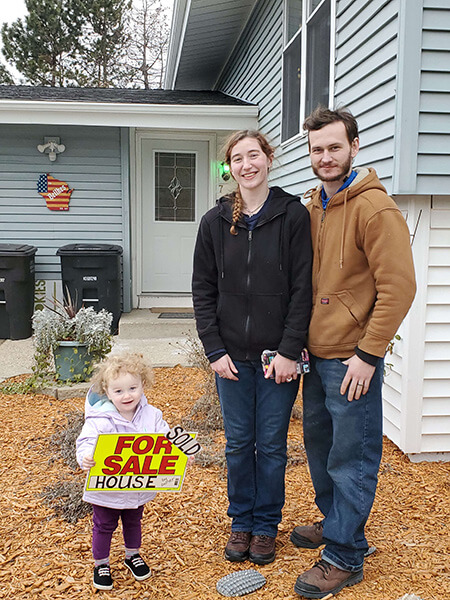 Lukas

December 29, 2020
"I recently completed my first VA Streamline Loan with VeteransLoans.com. From start to finish, I was completely impressed with the mortgage processing team that was assigned to help me through the complexities of a VA loan. My loan was conducted completely remote from the home territory of VeteransLoans.com. The online tools available to me, and the lender, made the process easy and efficient. There were no long delays, waiting for documents to be reviewed, or delivered. The lender was continually communicating with me, to let me know where we were in the process, and what the next steps were going to be. I cannot make this same statement for other VA lenders I have dealt with. Even with the obstacles of a Covid pandemic, we completed the loan, till closing in less than a month. VeteransLoans.com has been my best experience with a VA loan, and I truly appreciate the stress-free treatment I was given, to make this loan happen."
Craig

December 16, 2020
"Kati was exceptionally knowledgeable of the process and requirements and attentive to making sure we were informed of status at every step. The ability to upload the documents instead of mail or fax was very very helpful."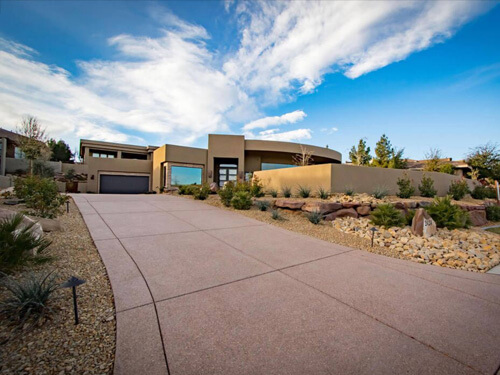 James

December 4, 2020
"As a first time home owner i was very nervous about the process of buying a home. After talking for Katy for a couple days i felt more and more at ease as time went by. She really good at her job and really have your best interest at heart. If you looking to buy a home, you should work with Katy and Zach. I promise you will not regret it."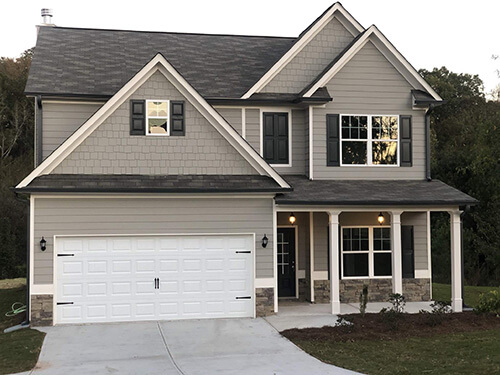 TRAVIS
November 18, 2020
"What a wonderful and painless experience! Katy and Zach got it done when nobody else said they could. This was a painless and very efficient process. Great communication from initial contact through closing. Highly recommend them and will share their contact information with anybody I know! Thank you Katy & Zach! Brian & Renae "
Brian
November 5, 2020
"The REFI was a smooth and easy experience. Great communication and very helpful Via team."
Nick

October 3, 2020
"Thus was the easiest refinance I've ever done. Katy, our loan officer started the process with us explaining everything needed and keeping us informed of the next steps. Katy was easy to reach when we had questions either by phone or email and very responsive. I also really liked that Veterans Loans had an Origination Manager, Zach, who helped with keeping the underwriting process running smooth. Zach was also very responsive and kept us informed of the process and letting us know if anything was needed to keep the loan on track. I was very impressed with Veterans Loans and would highly recommend them."
Betty

September 30, 2020
"I shopped around before settling with VeteranLoans. My loan officer "Katy", was truly outstanding!! Friendly, extremely knowledgeable!! and extremely efficient. Katy's communication skills are excellent and she kept me in the loop every step of the way. Katy was aggressive, but not too much so. The title company who did the closing was very complementary of her attention to detail. Yes, I am extremely pleased and would strongly recommend them to anyone!!"
Pruett

August 30, 2020
"Katy and Zach Thank you so very much for helping us with the purchase of our home. Special thanks to both of you for your patience with us old folks! We appreciate very much all you have done. We love our new home! Our realtor told us he would recommend Katy and Zach Via because you are very efficient in the VA loan process. God bless"
Francisco

August 28, 2020
"We are so happy we met a very amazing and patient VA loan officer, Katy Via. Katy has guided us through the process of purchasing our home in Albuquerque,NM in a very professional manner we are so grateful to her and would recommend her highly. Thank you for all your time and patience we are very happy with our home! God bless."
Francisco