October 7, 2022
"I can not begin to thank both Erin and Savannah for all their help in knowledge in helping me purchase my first home in Naples FL. They were ALWAYS available to answer my many many questions and always made me feel like I was the only client they were working with (I know otherwise). I would strongly suggest any former or activate military personal looking at buying a home to reach out to them for assistance. On a scale of 1-10, both Erin and Savannah are a 12!!!!"
James

November 21, 2021
"I recommend them. Made my first home purchase as stress free as possible. They are very personable and always around when needed."
Mason

September 25, 2021
"My husband and myself have had THE BEST experience working with Erin and Kristie on the refinance of our home! The process went seamlessly thanks to their hard work. I would not trust anyone else to do a refinance with. Erin and Kristie, they you SO MUCH for working with us, we really appreciate you both, if we ever need anything in the future you know Erin that you will be the first one that we will call. Thanks so much again! "
Emily
March 3, 2021
"My experience was a very dedicated team effort with Erin and Michelle. They guided me threw a tough home purchase and kept me in the loop of changes. Also, a very patient and understanding appraisal process. This was not by any means an easy sale with permits and remodeling.... The team educated me and was very understanding to by demanding work schedule and driving restrictions. Both Michelle and Erin even worked on their time off to help this process and made me feel confident that i was making the right decisions. Above and beyond!!!! Tu to the team!!!"
Warren

February 11, 2021
"Working with Erin and Camille was wonderful. They were knowledgeable, professional and prompt. Everything was explained thoroughly and the process was completed quickly."
India

September 17, 2020
"I worked with Erin and Sarah on my refinance. Both of them were very helpful and a joy to work with. I was getting impatient with the payout, and they were able to explain the payout process to me which helped me understand. I would definitely recommend veterans loans to my friends, family, and colleagues as my experience was easy and smooth, but it was all thanks to Erin and Sarah!!!! Both are terrific Thank you "
Eric
August 10, 2020
"My experience with Veternsloans.com was by far the best home buying experience I've had and this is my fourth home. My last home buying experience was an complete and utter NIGHTMARE to the point I told the lender (Veterans United and DR Horton to just keep the house, I will buy a tent and live on the beach) I was kept informed of the process the entire time. Due to the expiration of my apartment lease, everything had to move quickly and the team was right on it. They worked TIRELESSLY to get every everything completed in time. I am so so thankful I called Veteransloans.com and for the team that was assigned to me. I will definitely be sharing this with other veterans. Thank You All!!!"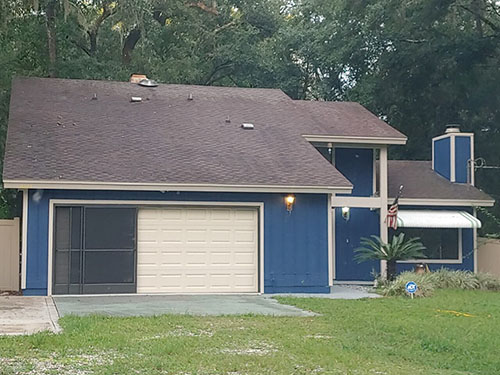 Angela