October 2, 2022
"I recently closed house purchase with this company. Originally, I was working with UV(United Veterans). I chose UV because I thought bigger company would offer me a good interest with good service. While my mortgage application was on underwriting with them, the loan officer stopped answering me. It was hard to reach out to them. At that time, I thought their interest rate was a bit ridiculous and service was horrible. So I had reached out to Va Loans. At first time, I doubted this company because this was a bit smaller than UV. However, Va Loans gave me an awesome experience. Especially, my loan officer AMBER gave me much lower interest and answered me any question that I gave her. Because of her professionalism, I could trust this company. My english is not that perfect, so sometime It takes time to make me understand. But she always helped me to understand every mortgage process and tried to get me the lowest interest in the market. If anyone around me is looking mortgage, I will definitely recommend Va Loans and Amber. Also, I will use this company again when I need refinance. Thanks for your awesome service."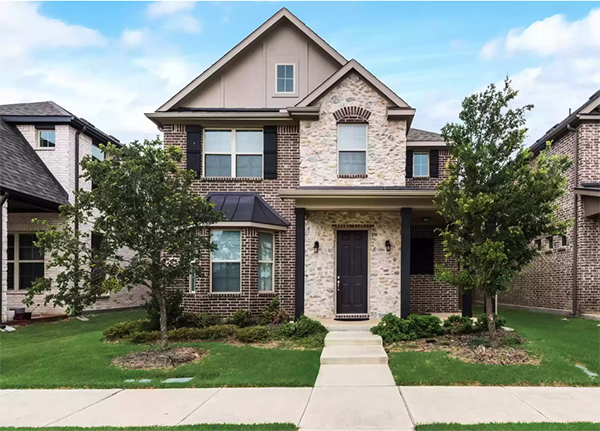 Deokgwan

September 28, 2022
"Amber was a fantastic partner throughout our journey and her support was critical to helping us successfully close in under 4 weeks. She was organized, responsive, and always helpfully replied to our questions with both patience and expertise. Thanks Amber!"
Brian

September 28, 2022
"Ms Hatcher Was very very helpful she helped me and daughter with the loan she kept me updated on everything about process. We are very grateful and thankful for everything. We give her 10 stars."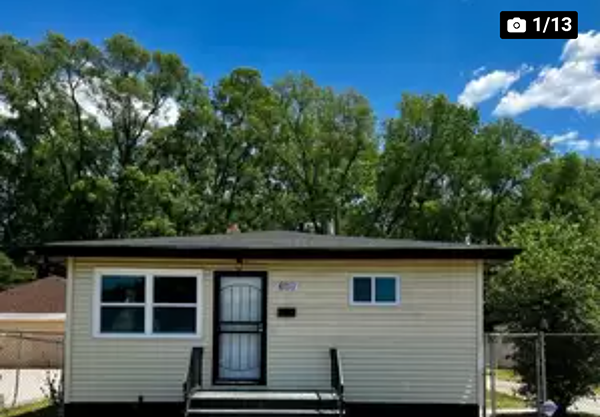 Allen

September 10, 2022
"I am truly amazed by the high level of service received by Amber and her crew during refinancing of our home through the VA. Their continued guidance and professionalism gave my wife and I a since of peace throughout the application process. Thank you Amber, Harry, and others for your dedication and passion!!! We felt like family members, rather than just clients! "
Leon

September 8, 2022
"It was great working with Amber. She was very courteous, polite, and kept me well informed on what i had to do and what she did on her end. I will continue to worth your company and especially with Amber!! "
CLINT

September 6, 2022
"Amber, Harry and Michael were phenomenal! Professional, courteous, friendly and extremely knowledgeable. This was my 1st homebuying experience and working with this team was a dream, They answered all my questions immediately, by email, text or phone. I felt like part of a team while searching for a home, through the underwriting process, all the way to closing! Perfect experience."
Edward

July 5, 2022
" i had a great experience with amber, she made this home search such a pleasant experience "
chris

June 30, 2022
"Its been a smooth ride working with the best team (Amber and Harry), it only took less than three weeks to close escrow, and we didn't even realize that we actually moved into a new house that we always wanted, we are very pleased of the outcome, every detail was explained in every step of the process. All questions asked were answered in a timely manner. These teams are highly recommendable and please don't hesitate to contact them and I will assure you that you wouldn't regret it, thank you very much, Amber and Harry, for all the professional help rendered(Go with the pro!!!)."
David

June 23, 2022
Sidney

June 16, 2022
"Every one was GREAT to work with Thanks To All That Helprd"
Ray

June 1, 2022
"Amber and Harry were absolutely amazing throughout this entire process. I never had to worry about anything and they were so quick to respond whenever there was a question. They are true professionals ! I can't thank them enough ."
David

May 9, 2022
"Amber and her crew were always prompt to return my calls. They were always patient and understanding even when I wasn't. I highly recommend Veterans Mortgage!"
Michael
March 15, 2022
"We are so happy with our experience. Amber and Erin made this experience so smooth and made us feel like we were important. We had such a great opportunity to buy our house at an amazing price. Thank you Amber and Erin! We appreciate you both so much."
Tonya
February 23, 2022
"Michael S., Erin J., and Amber H were an amazing team from VA Homeloans to work with. They were on our side from beginning to closing and always on top of things, while keeping us in the loop for the whole process. I highly recommend this stellar team if you're looking to purchase a home. Thanks again everyone!! Brian D. "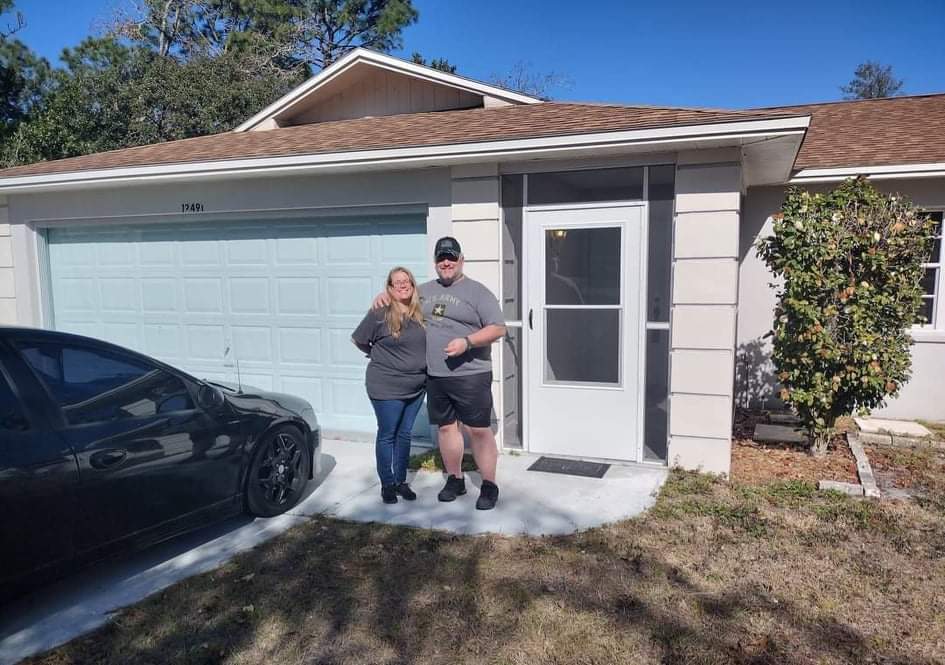 Brian

February 17, 2022
"We had a great experience buying our first house through VeteransLoans. Amber and her team were very responsive with the many questions that we had and made the process as pain-free as possible."
Rachel

February 3, 2022
"When I was ready to purchase my home I shopped around for lenders and couldn't happier that I chose Veterans Loans. Amber and Erin exceeded my expectations when going through the lending process for my first home. They were punctual, informative and would always answer any questions via phone or email when I needed them to. I highly recommend any Veteran to use their services and ask for them directly. Thank you guys! "
Jared

February 3, 2022
" IT WAS QUICK AND SIMPLE. I'AM A PERSON THAT ASK A LOT OF QUESTIONS. AS RIDICULOUS AS SOME QUESTIONS WERE, AMBER & ERIN ANSWERED ALL QUESTIONS. I NEEDED TO IF KNOW IF THIS WAS THE RIGHT MOVE FOR ME ,THE BEST WAY I CAN BENEFIT FROM THIS MOVE AND SO FAR EVERYTHING IS GOING Well. THANKS AMBER & ERIN"
CARLOS
January 30, 2022
"Amber and her team were awesome! They were always available for questions and quickly responded!! Thanks Amber and Erin!!"
Amy

January 25, 2022
Heidi
October 10, 2021
"Both Amber Hatcher and Andrew Simmons worked very closely with us in all matters. They extremely through in all paperwork and details and due to their due diligence the loan went through and my wife and I are very happy. Thanking them both!"
Charles

October 7, 2021
"Great experience. Amber was great. She was alway available when I need her and very professional . She start with me in 2020 and pick my application back up in 2021. Her help is greatly appreciated. "
Christine
October 6, 2021
"My experience compared to when I first purchased my home was pleasant and smooth sailing. The staff was professional and communicated all that was needed in a timely fashion. Thank you for your professionalism and yes I will recommend you to any veteran that needs assistance in purchasing or refinancing their home."
Zakiya
October 1, 2021
"Very professional, attentive, and always willing to answer any question, keeping you up with updates and looking for alternatives to solve any issues. Second time working with them, and will always keep their information because I will not work with anyone else when buying or refinancing my house."
Hector

September 27, 2021
"Second time using Amber Hatcher Team, always willing to help in a short time and kindly. I recommend Amber and her team. "
Hector
September 27, 2021
"It has been a pleasure working with the team. Everyone was professional and courteous. Again thank you and yes I will refer your establishment to any veteran that maybe interested in home buying or refinancing."
Zakiya
September 23, 2021
"Awesome!! Can't even express in words how smooth, efficient, friendly and professional working with Amber Hatcher and Erin Jensen were and how they made the tedious and lengthy mortgage process tolerable and successful. Great team and great Company. Highly recommend!!"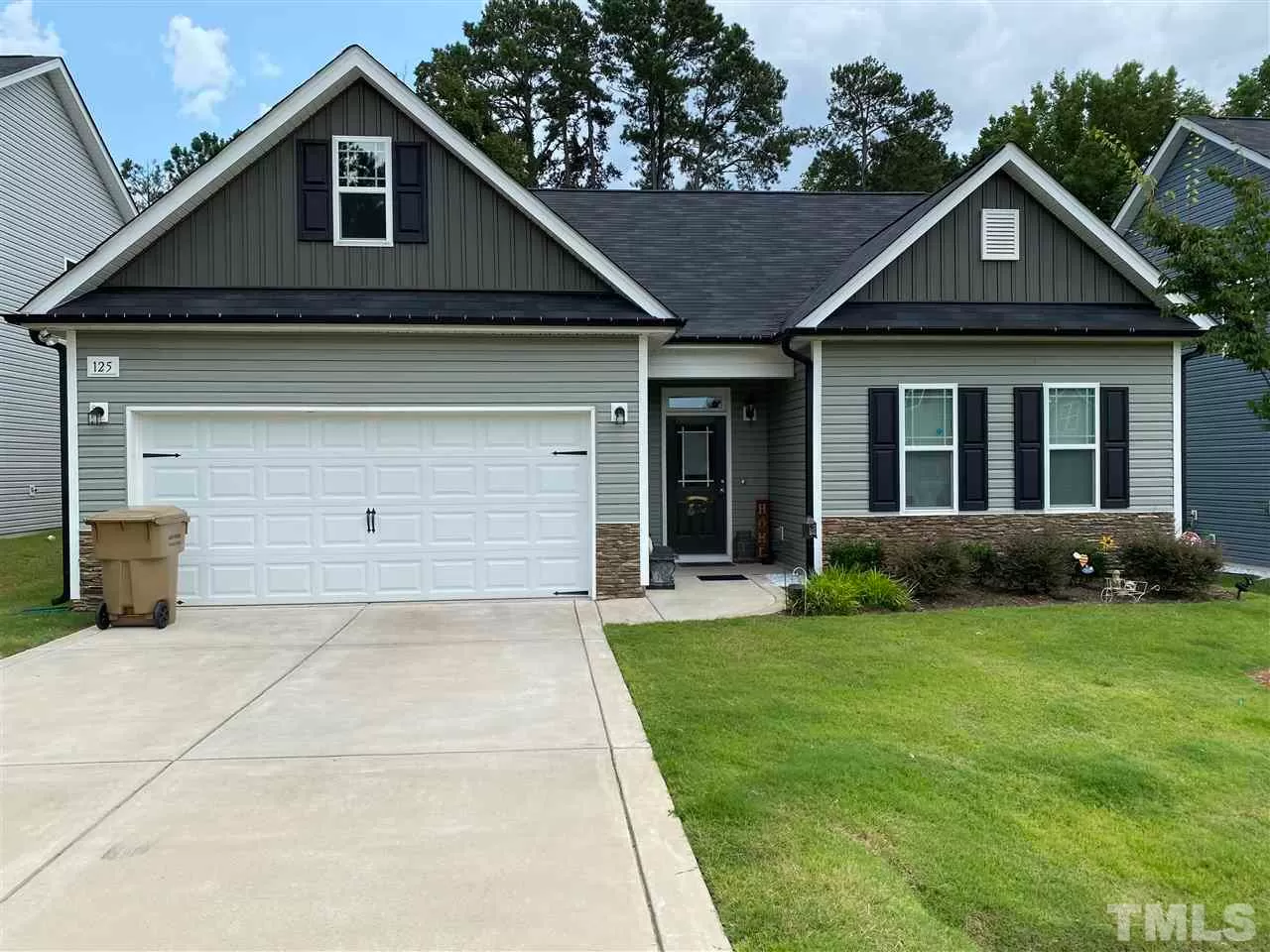 Rene

September 16, 2021
"Amber and her team worked hard to earn and KEEP my business in a way my last lender did not. Most of the process was smooth and when we hit any snags the team was there to immediately mitigate the problem. No chasing people around or waiting endlessly for someone to pull me into the loop. I would highly recommend this company/team."
Steven

September 13, 2021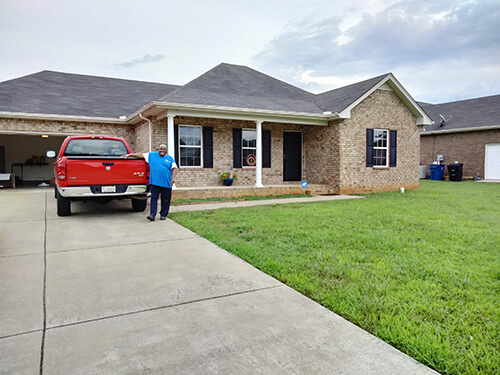 Otis
September 9, 2021
"I was very impressed with Amber and Erin they made sure that everything was right on track. I now have a beautiful home that I throughly enjoy! Erin is exceptional and very thorough I enjoyed working with her a lot she laid any and every piece of information I needed out to perfectly. Amber is great she's diligent and will help you get where you need to be as much as possible. I truly thank God for their in the process and would recommend the duo to anyone!"
Justice
September 3, 2021
"Totally Awesome! The entire experience with the loans team during a long, detailed & some what painful process was made bearable by Amber Hatcher and Erin Jensen's expert capabilities and genuine desire to achieve a full and accurate loan approval. They were professional and friendly and always took the time to address questions and concerns in a timely manner. I give them and VeteransLoans an A plus and the highest recommendation. "
Rene

August 16, 2021
"Amber H. and Erin J. Bothe made this experience of purchasing my forever home a great experience. They told me exactly what I needed, how to get certain information as well as answered all of my questions and concerns in a timely fashion. They were also very pleasant to work with. I would recommend them to family and friends! "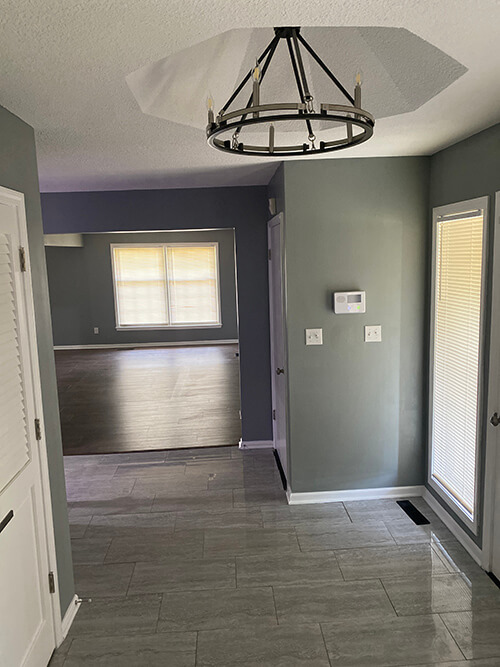 Thurman
August 4, 2021
"Our experience with Amber and Erin was fantastic! They both went above and beyond to help us out every step of the way. They were there to answer any questions we had during the whole process and explained everything fully to us. We can not say enough on how thankful we were to have them helping us during this next big step in our lives. Words can not express how amazing they were with us during the process of buying our dream home. Thank you both so much!!! Kevin and Karen McClung "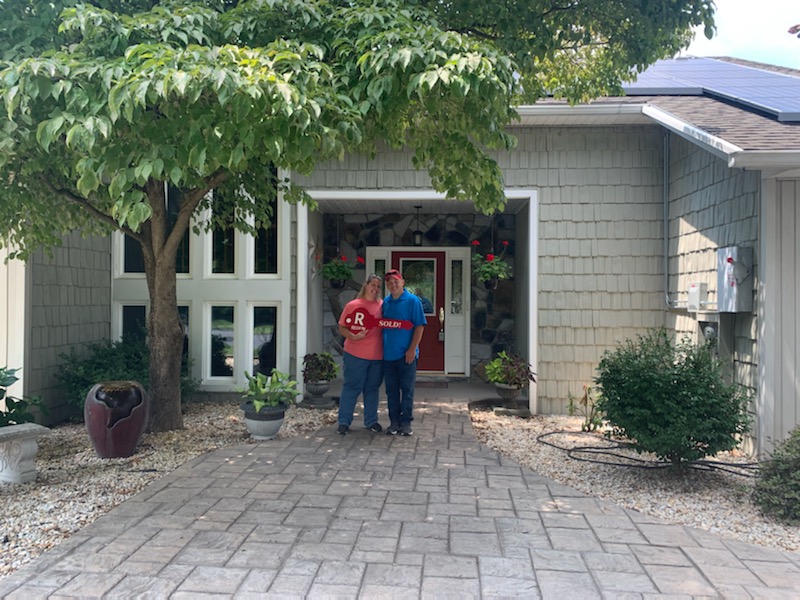 Kevin
August 3, 2021
"Amber and Matt were amazing! They both kept us updated and informed during this refinancing process. I appreciate them making this a very pleasant experience."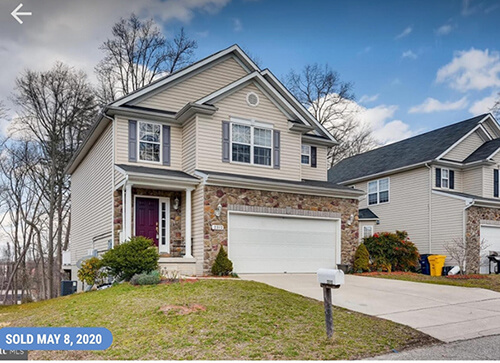 Monique

July 26, 2021
"Buying a home can be such a stressful time. Our team Amber and Erin we're THE BEST! I told her upfront how easily stressed I get and she assured me that it won't be at all. It wasn't, ever. Amber was fantastic. Great at responding quickly and efficiently. Always made herself available to speak to our realtor, title company and sellers realtor. Erin did an outstanding job processing our loan. So fast at communication. She laid it out and had a checklist and always let us know she received everything. It truly was the dynamic duo! I was sad when it was over because I truly enjoyed them both so much. Definitely going to use again when we buy another house. Really, really nice job! Thank you so much. "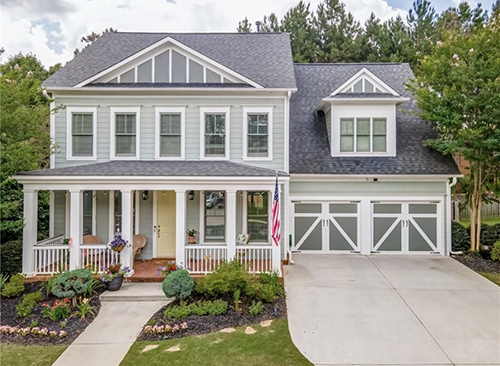 Heather
July 26, 2021
"My experience was very good had never did anything like this before and you guys made easy and everyone was very friendly and very professional I will sure use you guys again if needed. Thanks to everyone "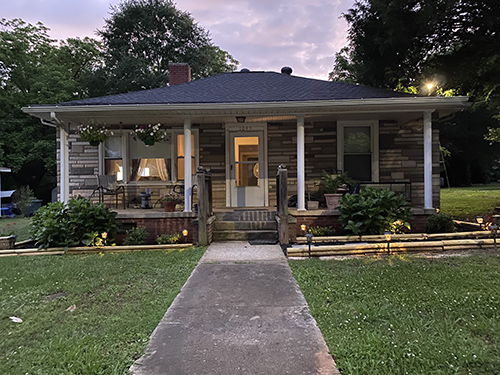 James

July 7, 2021
"The first step was my financial situation and credit worthiness. The second step was being introduced to my Senior Loan Officer Amber Hatcher. The third step was being introduced to my realtor through Amber Hatcher. The fourth step was finding a property that my Loan Summary qualified me for. After signing the right documents, connecting with the Closing Attorney, transferring Earnest Money from my Checking account, to Escrow holdings, and getting a Home Inspector to check out the property, and the VA appointed Notice of Value was reported. My next step was closing at the Table with the Cash to Close. My realtor gave me the keys and I moved in with my Closing Package Documents in my hands. Thank you Amber for everything! "
Kenneth
April 14, 2021
"This was one of the easiest process I've ever had. Every one was very helpful and professional. I appreciate the continued updates on progress, you keep me well informed. If i ever need to refinance again or know of someone needing assistance your the first i would recommend. Great job team. "
Ira

March 14, 2021
"I am pleased to say that, my experience with Amber and her team was very good. They kept us in the loop of every detail, and made sure we did all that was required in a timely manner. We truly appreciate the whole team. Thank you so much The Houston family "
Dennis

March 11, 2021
"I was hesitant to re-fi my home because I was apprehensive of the process. That being said, Matt, Amber, and Patrick made the process easy for me to understand and follow. I would like to thank them all for the professional way they handled the process, and how kind and understanding they were to me. I certainly will use Veterans Loans again if I ever need to. Thank you, Carrie Knupp Mt Dora, FL"
Carrie

March 11, 2021
"I had a great experience with veteransloans.com and my loan officer Amber and Patrick. They answered all my questions and the response time was great when they had to call me back."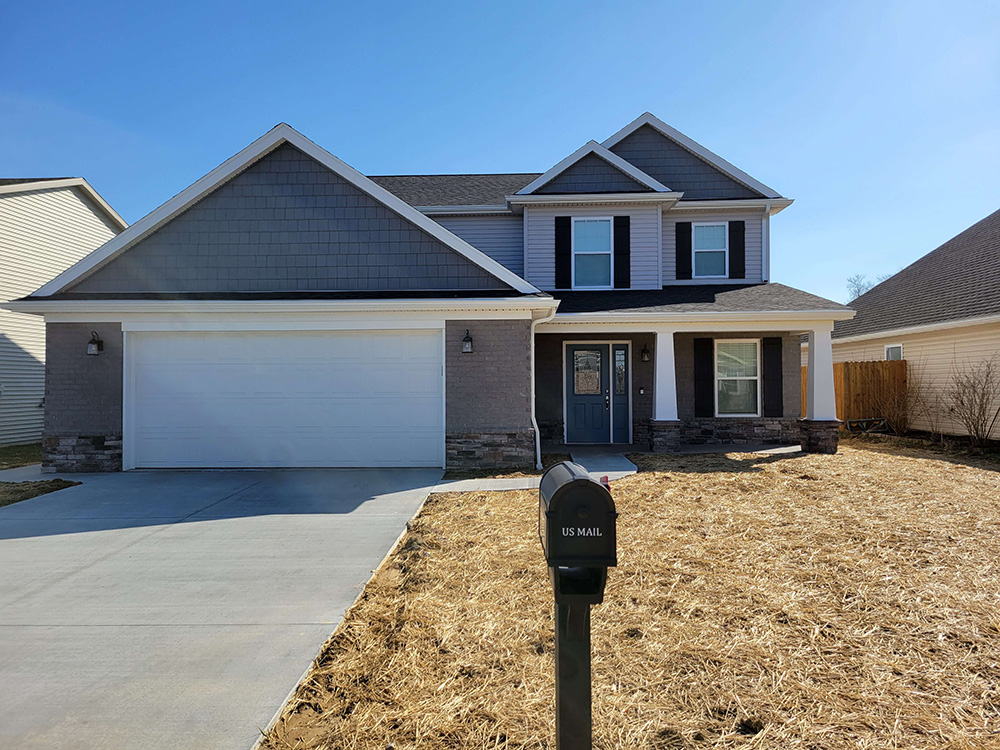 Carlos

February 5, 2021
"Veterans loan is the best so far by my experience. I was very happy and excited with the help they gave to me in refinance my home. Very reliable company from the starting to closing you can see that they mean business and are ready to work with you. The company i was dealing with is a very corrupt and evil people wanted to exploit me but thank God for sending these wonderful people at Veterans loan to come to my rescue. Well done 👏 good 👍 people at Veterans loan. "
Harold
February 5, 2021
"My experience with Amber Hatcher and Erin Jensen was excellent. Easy to work with and on top of everything. Very friendly and professional. I would recommend them to other customers. Top rating in my experience with them."

February 4, 2021
"Wonderful group of people to work with! My questions were answered quickly and thoroughly through the whole process. I would highly recommend them and will use them again for our next home."
Dori

January 26, 2021
"Amber, I just wanted to drop a quick note and thank you and Zach again for all of your assistance. The Wire transfers cleared today. Have a great week. "
Eric

January 25, 2021
"This company made my VA refinance the easiest thing in the world to do. From the moment I called them they walked me through the whole process. I highly recommend them!!"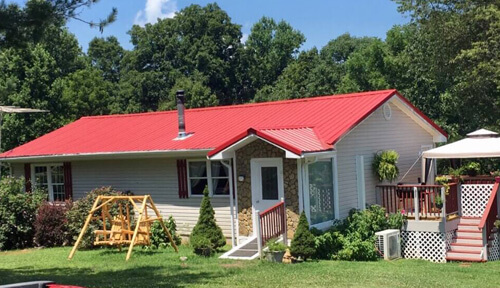 Roger

January 21, 2021
Robert
December 9, 2020
"This was the best experience I've ever had with a lender, it was the easiest, fastest, smoothest, five star all the way. Amber is a great person!!!"
James

December 7, 2020
"Amber and Abigail were wonderful to work with and provided excellent service. After frustration with our prior mortgage company, the two women made the refinance process easy. We enjoyed working with them and would recommend them to friends! "
Barbara

December 3, 2020
"What a great group of Professionals. I was VERY skeptical about ever finding a better VA loan which I had with NFCU (at 3.25%- 30 year fixed jumbo signed in 2012) and MANY, MANY misleading offers had come to me over the years. However Veterans provided me with solid info, a rate better than NFCU (2.75%) and NO FINE PRINT. Most of the time, when "It is too good to be true, IT IS" but this was legit and nothing but FIRST CLASS service all the way. I thank them all for how they take care of us and very HAPPY with our new mortgage. Highly recommend these FINE Ladies and Gentlemen. Thank you, John and Lorna Kipfer "
John

December 2, 2020
Travis
December 2, 2020
"I have financed and refinanced several times. Veteransloans.com has been the easiest and smoothest and fastest, I can't say enough good things about the people at Veterans Loans!!! They are the BEST!!! They even came to my home and my loan was closed on my Kitchen table!!! James Larimore"
James

December 1, 2020
"With interest rates at an all-time low, I decided to refinance through veteransloans com. They were highly responsive throughout the process, communicated regularly, and went above and beyond every step of the way through ... and even after ... closing. The pandemic was no challenge because I was able to upload all documents on their secure site and to receive all I needed to review via email. They took great care to walk me through the process, answer questions, protect my privacy and respect my time. The best part is the speed of the process. It was highly efficient and took less time than I expected. In the end, was able not only to reduce my interest rate, but also to borrow extra to take care of other obligations, including a major home improvement. I highly recommend veteransloans.com ... and while I am a veteran ... I know non-veterans are welcome. In fact, I referred my neighbor who will soon be closing. I had a first-rate experience with people who really understand the value of customer relationships. "
Teresa

December 1, 2020
"Hi theres, the treatment, the service and the speed of the refinancing documentation was formidable. I recommend the staff who attended me, they were very attentive and had communication with me at all times."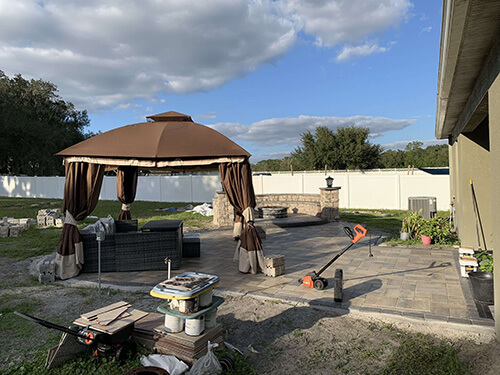 Hector

November 30, 2020
"This was our third attempt to refinance our mortgage and this time we were successful. The process was tedious for a VA loan but with the help of Erin and Amber, we got through it. I am grateful to Erin for her patience in dealing with me during this time of anxiety. "
Aubrey

November 28, 2020
"The process was quick and painless without any high pressure tactics. They were quick to answer any questions we had and guided us into the best refinancing option for our goals. I wouldn't hesitate to recommend their service to anyone! This is the team you want on your side! "
Julia

November 25, 2020
"Amber Hatcher and Abigail Ladlie were incredibly helpful and personable. I felt like they really cared. We were treated like family. Thank you so much for all your help and for making our refinance smooth. "
Valerie

November 25, 2020
"I had a great experience with veterans loans. It was very easy and we were able to refinance rather quickly. Thanks to everyone at veterans loans that helped us out!"
Brian

November 25, 2020
"Hi, I was/ am very pleased with the service I received. I never had a call unanswered, or a question ignored. I was treated with the utmost respect. I can say I would gladly recommend to anyone looking . My experience with Amber Hatcher, Abigail Ladlie and Matt Fisher was top notch."
Donna

November 25, 2020
"Amber Hatcher and Abigail Ladlie were incredibly helpful and personable. I felt like they really cared. We were treated like family. Thank you so much for all your help and for making our refinance smooth. "
Valerie

November 25, 2020
"I was great service excelente "
Luis

November 24, 2020
"I was very satisfying with Amber Hatchet and Abigail , very helpful and knowledgeable people"
Ella
November 24, 2020
"Great. Speedy service. Thank you so so much. "
Dawn

November 24, 2020
"It was a great experience, I didn't have to do much. The loan company did their best to make sure the home was in top condition and made the best loan option for my income. Not taking me out of my comfort zone as far as finances. "
Tommy

November 18, 2020
"VeteransLoan.com provide the means to refinance my current VA loan with a new VA loan that was amazingly packaged with an incredibly rock bottom interest rate. The team (Amber Hatcher and Abigail Ladlie) was over the top professional, timely, and completely made the process stress free. This was my smoothest closing I have ever completed, and I have a several closings under my belt. If you are looking for a home loan or refinance, look no further. I definitely would recommend and I would use again in the future. I can't say enough how great these two individuals are at providing you a new home mortgage and/or refinancing your current home."
James

November 18, 2020
"Amber Hatcher and Abigail Ladlie are amazing. They took me through step by step. Made the entire process stress free and fast. I will definitely recommend them to anyone I know purchasing or refinancing a home. Thank you so much for all the hard work."
Blair
November 17, 2020
"I just had to share my experience with this company as my transaction coordinator, Abigail Ladlie, was absolutely incredible! I have purchased a home before and this time we wanted to refinance. All of the other mortgage companies had a pretty poor response time when it came to communication. Abigail was IMPECCABLE in her service and dedication to us as customers as well as people! She was incredibly prompt in returning our emails, phone calls or texts I was absolutely floored by the level of customer service she provided! If you are looking to get a mortgage or refinance with this company I would recommend it but I would be SURE to ask for Abigail Ladlie as your transaction coordinator!"
Erica

November 9, 2020
"I want to thank Keeley Duncan and Jessie Latham for all their help. They did a great job and everything they said they would do they did. Thank you!!!!!"
Joseph

October 16, 2020
"I would love to give a shout out to 2 women that made it possible to get my refinance done amber Hatcher and abbey Ladlie.I will be the first to tell you when it comes to technology I am still behind the 8 ball but these 2 young ladies walked me through it.i am now locked in 2.75 verses 5.125 and now with the additional saving I can apply the additional money to pay off my mortgage quickly.my wife and I are so happy for there helping me ,I know they both went the extra mile to get my mortgage locked in,abbey called me a little later in the evening telling me the things that I still need to get done,in order to get my loan approved and locked in.I feel if it wasn't for them I would still be paying a higher mortgage rate job well done ladies ."
Robert

October 5, 2020
"Amber and Abigail were outstanding and helped us get thru selling two homes and purchasing a new home in a very short period of time. The process was great and they kept me informed every step of the way. I have purchased a few homes over the years and I would have to say that VeteransLoans, Amber and Abigail were the easiest to work with by far. THANKS!"
Paul

September 22, 2020
"Amber, Abigail and Ashley did an extraordinary job getting my refi done. All three ladies were extremely professional and very efficient and friendly. I'm certain that any veteran would be quite well-served by choosing Veterans Loans for a refi or a new mortgage. Thanks very much to this group of fine professionals for a job well done. If I had the power to do so, each of these ladies would get a promotion and a substantial raise, as I am sure that anyone who has the good fortune to work with them will be super well served. Thank You All Very Much, Clark"
Rudolph
September 8, 2020
"My experience with Amber Hatcher and Abigail Ladie was so PROFESSIONAL and stress FREE! I recently lost my husband and the compassion to my situation from these ladies was SUPERB! My interest rate is making my home affordable for a now 1 income home. They answered EVERY question, supplied me with every detail I needed to turn over documents and where there when I needed them! Thank you all, this was the best decision I've ever made! "
Pamela

August 11, 2020
"It was a real pleasure to work with Amber and her associate Abigail. They were knowledgeable, thorough, prompt and so polite. They made the experience easy and answered all my questions. I would definitely use them again. Jack"
Jack

August 7, 2020
"Fantastic group of professionals and extremely knowledgeable. A true pleasure to work with. "
Steven

August 7, 2020
"very accommodating very caring"
gary