Brittney Bailey
I was raised in Columbia, Missouri. I obtained a Bachelor of Science with a double major in Human Resources and Management from Columbia College. I have two beautiful children: Adalynn, 14, and Isaiah, 9. Adalynn participates in ballet and jazz through the year, and Isaiah practices football, basketball and baseball. Both are straight A students! On the weekends, we try to do something fun! We love to explore new places. I also enjoy being a loan officer. I have worked in this industry since I was 19! I am experienced and committed to my borrowers, and want to provide an enjoyable experience. I hope you will consider me for all of your mortgage needs!
---
Contact Brittney Bailey

Trustpilot Review
April 14, 2020
"Brittney B. and Lois M. at VeteransLoans.com, did an outstanding job on the VA refi program for me and my family! Britt got us locked in at a low rate and Lois closed the deal! Together, they completed my refi in less than 30 days - during the COVID-19 lockdown! Can't ask for more help than that! They treated me with respect and dignity throughout the entire process. Highly recommend VeteransLoans.com to any Vet looking to refi. This is real and legit!"
Troy

Trustpilot Review
February 19, 2020
"The entire experience of refinancing my home was with great ease. From the initial call to the final agreement. I can truly say that everyone I talked with, sent emails too, sent documents too or any process that needed attention was simple and easy to do and understand.. I am very happy and would not hesitate to contact these folks if necessary. Thank you for a very enjoyable experience."
Charles

January 15, 2020
"This was a bit of a surprise. No one was giving us even a chance to refinance. We would get a bunch of JUNK in the mail about financing, yet when you checked on it there was always some reason they couldn't help us. We received some emails from Brittney Bailey and I just didn't pay attention and erased them. I was tired of being rejected and given a line. She continued and then one day loan documents showed up to be signed. It wasn't what we wanted. We are in our 60s and this would be our last refi. I wanted it to be as much what we wanted as possible. Brittney and Garrett went out of their way to get it done right. We got just about what we wanted. You would have to be God to get absolutely everything right but they did better than what I expected. My previous loan company gave us some grief but that was not VeteranLoans.com problem. I would highly recommend VeteransLoans.com; THANK YOU. VeteransLoans.com gave us their best and I'd recommend them to all who would wish to be treated right and well. Thank Brittney for your determination and zeal. Thank you very much Garrett."
Ron & Susan

Trustpilot Review
November 17, 2019
"I worked with Brittney Bailey and Jessie Latham. They were simply the best through this entire process. The answered question and concern i had in an extremely timely manner, and trust me i had a million question. I loved working with veteransloans.com. As a first time buyer they made this process as smooth as it could be."
Rider

October 9, 2019
"Working with VeteransLoans.com was an absolute pleasure. My loan officer was Brittney, she is a true professional, answering every phone call, & responding to emails, the advice she gave me on the numerous questions & concerns that I had is something I will never forget , I once told her that talking to her was like talking to my sister, and to think I'm just a client, but it's not like that with VeteransLoans.com, they are your friend, not just a number, the team she sent me up with all are true professional, just want to say thanks to VeteransLoans.com, you guys are the best, in the world that we live in now it sure is nice to know that there still are people out there that actually care."
George

October 3, 2019
"Working with Brittney my loan officer was a absolute pleasure , I must have called or emailed her a million times , even on the weekend , she always made time for me to address every need or worries I had . After the final paperwork was done with her my account was passed over to Garrett , what a pleasure it was working with him , the emails I sent , the phone calls I made to him were answered in a very timely manner, if it wasn't he would let me know what was going on, the crew I had are the best, & that comes from the heart, I have told a friend of mine about your company & him & his wife will be contacting you soon. Again thanks guys, after we go to closing on the 8 th I would love to send pictures of home, Sincerely a customer & friend for life."
George

September 23, 2019
"During my process I worked with Brittney Bailey and Garrett Hinrichs. Both Brittney and Garrett were completely amazing! Garrett worked tirelessly to make sure we closed on time and absolutely went above and beyond. I cannot thank these two enough for helping me with this amazing home purchase. Thank you both!! "
Bridget

September 12, 2019
"From the beginning, my experience was a long shot. There were many obsticles. Britney was very optimistic and relentless. It did take a little while and after being told NO a few times, I'm very happy with everything and home. "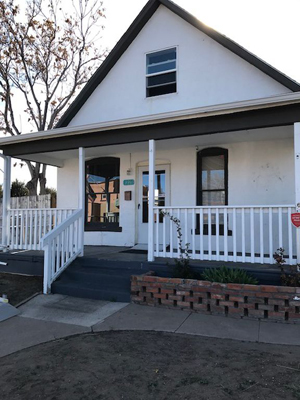 Juan