August 29, 2022
"My experience with brandi was awesome and I would recommend her to anyone!"
Brittney

February 6, 2022
"I honestly can't explain how great these guys were. I really, truly feel Brandi and Rachel busted their butt for me and my family. My situation wasn't the best by any stretch of the imagination, and it seemed like at every turn there was a headache or something to figure out (on my part), but no one seemed to lose hope, and I feel they did everything in their power to get me and my family in a house. I'm beyond grateful for everything you guys were able to do for us. I HIGHLY recommend working with Veterans Loans for your home buying process. Thank you so much! "
Jason
January 28, 2022
"Brandi and Kristie got my refi done faster and more painless than ive ever done it before! They were quickly responsive, knowledgeable and always helpful. Thank you for all the hard work!"
Sean

January 26, 2022
"It was a great experience working with Brandi and the team very professional and efficient definitely will refer to someone in needing of help"
Benjamin

December 29, 2021
"Both Brandi and Kristie Head were a tremendous help and made the whole experience that much easier. They were very responsive and answered all of our questions."
Michael

November 19, 2021
"This was a great experience working with Veteran's loans. All the people who help me along the way where great. They where always there to help when I needed them. "
Ismael

November 18, 2021
"my experience... nothing short of flawless! In all seriousness all 3 ladies i worked with need raises because they are underpaid. It is incredibly rare to have people that are competent, and take the stress out of a situation without even knowing it. First time buying a home and i have heard how daunting the process it can be. Brandi and Rachel answered all my questions honestly and in full. the realtor was trying to talk me out of using them but i stuck to my gut and glad i did. I never felt like things were going to go astray or like something was uncertain. 100 out of 10 recommend! And to the boss man/woman it concerns THEY NEED RAISES!"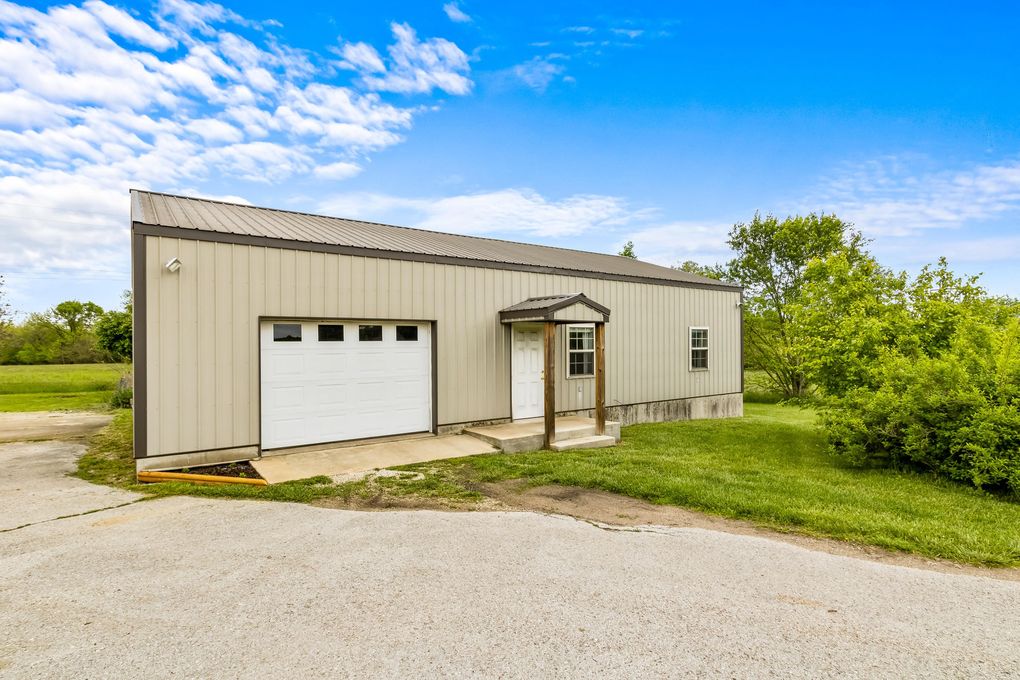 lee

October 20, 2021
"Brandi and Courtney are the best. No one could have been better. They are just AWESOME "
Jamie

September 30, 2021
"Brandi and Kristie were of extremely great service to me as I had run into a problem with an incorrect cloud on a part of my property. They stayed in constant touch me and kept me informed on a regular basis as to how that was being handled and together with the folks and Chicago Title were able to resolve the problem and get my loan closed on the 29th as promised. Both are great ladies, very efficient in the job and should get a raise."
Anthony
June 7, 2021
"I'll make this short and sweet, All I can say is you guys are awesome, Kristie Head was a joy to work with, In fact, all of the people that we were in contact with on this Refi. were just amazing, No hassle and they did a great job and it was all done in less than a month. I will recommend you guys to every person I run Into, what a great company this is. The fact that they specialize in VA loans was a plus. Our old Mortgage company said that they could not do another VA refi. and said we had to pay 600 dollars for the appraisal and I thought that was pretty bad so I did some research and found you guys, when I saw the great ratings I thought I give you guys a try and I was not disappointed. These guys are great!"
Patrick

May 19, 2021
"All I can say is Brandi and Kristie are fantastic and made it easy to do this Tefi. Thanks!"
Patrick

March 29, 2021
"The process was very easy from the first phone call to the finish. Brandi was excellent and always available with immediate assistance. "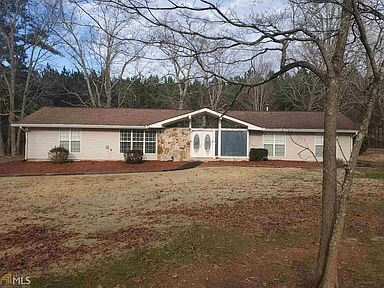 Karl

March 17, 2021
"Brandi Reynolds is so awesome to work with and she definitely is a "results oriented" professional. I first spoke with Brandi in November 2020 and said I would get back to her. I got back to her late January 2021 to inquire about a VA cash out refinance. Brandi did a fantastic job and got my application going and handed off to one of her team professionals, Kristie Head, who is also awesome to work with. Kristie was definitely on top of the process and both of these exceptional Ladies took me across the finish line. I am so impressed and pleased with their work and will refer anyone I know looking for any mortgage refi, new loan, etc to Brandi. Brandi and Kristie represent the Veterans Loan Brand to the utmost, consummate professionals for sure. I guarantee you, if interest rates fall .5 % I will be "pinging" Brandi to do it again. All the best to Brandi, Kristie and the Veterans Loan Team. Highest regards, Dana"
Dana

March 8, 2021
"The is our second refinance with Veterans Loans and it was amazing. It went quickly and without a hitch; closing was in just about 4 weeks because our previous refinance was with them also. We could always reach them and expect a response within a few hours and they kept us informed of activities on a regular basis. Would highly recommend Brandi and Kristy!"
Terri
February 12, 2021
"Brandi and Kristie are both a pleasure to work with. Very happy with their service and highly recommend."
Daniel

January 15, 2021
"Brandi Reynolds and Kristie Head where the loan officers I worked with during my refinance process. They were both so helpful in explaining the processes and what needed to be done. Kristie stayed in constant contact, letting me know where my loan was at every step, and keeping me updated on anything that was needed from my end. I was always able to reach my team whenever I had a question and they provided great support. I am really happy with the decision to refinance with Veterans Loans, because of the team I worked with. "
Amanda

December 30, 2020
"Hello, I would like to take the opportunity to thank Brandi Reynolds and Kristie Head for all of their hard work. They made my home buying process smooth and painless. They were very professional and supportive in all aspects. No question went unanswered, no call, text, or email went unreturned. Thanks again, James"
James

December 16, 2020
"Thank you Brandi Reynolds and Kristie Head for making all this happen so quickly and painlessly."
William

December 11, 2020
Brian

December 2, 2020
Michael

November 2, 2020
"Buying a home is scary and exciting and wonderful and scary... that being said, Brandi Reynolds and Kristie Head were amazing! They calmed our fears, researched our questions and came back with clear concise answers. Sometimes those answers weren't easy as we had a unique situation with my husband being retired military but still traveling and working on military bases as a government contractor. As such, he was actually on a base in Florida for this whole process and we were not sure whether or not he would be back for closing (he wasn't) he got a POA from the base JAG office and Brandi & Kristie did a lot of work ensuring it was valid since he wasn't a deployed active duty veteran (it was). Brandi went so far as calming his fears on a 3 way call with the 3 of us at 9 pm from her home... I appreciate all they did and all Veteransloans.com is doing for veterans. Thank you! "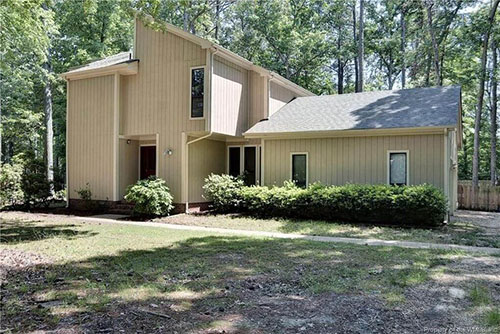 Pamela
October 21, 2020
"Excellent experience as they made everything very Easy And we're very patient and helpful"
Susan

October 16, 2020
John

October 15, 2020
"The process went smoothly and they worked hard to get everything done in a timely manner!"
Nathan
October 7, 2020
"I would to think Kristie Head and her team for the excellent job provided by them. They were very cooperative and always responded to answer all my questions. Excellent Job "
Lyndora

October 3, 2020
"Brandi and Kristie Head were a dream to work with. Very pleasant and professional on the phone. Always followed up with email or text.And helped me secure the loan in a timely manner. The best of the best."
Donald

October 2, 2020
"So easy, so quick and so caring. All who I worked with were professional and effective in getting the refi completed."
James

October 2, 2020
"All who I worked with were professional, caring and quickly to respond to any questions I had during the refi. Definitely would recommend any bet to use their services."
James

September 21, 2020
"The entire team was incredible! I was very nervous as a first time home buyer, and they continuously worked to make the process as stress-free as possible. They answered all of my questions quickly, and really made me feel like they truly cared. Great company!!!"
Serenity

September 19, 2020
"We had an AMAZING experience with our refinance!! Couldn't be happier! Brandi, Andrew, Kristi and I'm sure others that I didn't have contact with made the process so smooth and quick. Emails and calls were always answered promptly, everyone was extremely professional, but I also appreciate the lightheartedness and awesome personalities. I would recommend this company to anyone considering a VA refinance! Thank you!"
R

September 1, 2020
"Thank you Brandi Reynolds and Kristie Head for your professionalism and timely assistance during our house refinance process. You were knowledgeable, informative and precise when providing answers to our loan questions. Great customer service overall!"
William

August 20, 2020
"A very positive experience with Veterans Loans. We had bid our home refinance with 4 different lenders and absolutely made the right decision choosing Veterans Loans. Brandi was incredible to work with. She was completely transparent and true to her word in adjusting our rate should they fall which they did. She was very friendly, easy to work with and quickly answered any questions we had. Our positive experience has lead us to refer multiple friends and family to Brandi and Veterans Loans."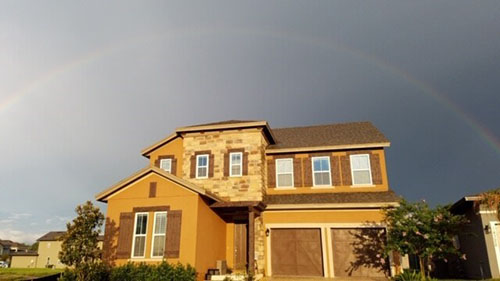 Steven