March 26, 2020
"Both Amber & Abigail were extremely friendly, highly knowledgeable concerning all the steps during this process. There were times I would get frustrated, but both these young ladies went above and beyond to explain things to me no matter how long it took. They are extremely professional, courteous, and easy to work with."
Russ

Trustpilot Review
March 16, 2020
"It was a pleasure working with both Katy Via and Garret Hinrichs. We were able to close on my house very quickly. The process was simple and smooth. They responded to questions in a timely manner. I would definitely recommend veteransloans.com to everyone. Thank you for all your hard work."
Terence

March 16, 2020
"It was a pleasure working with both Katy Via and Garret Hinrichs. We were able to close on my house very quickly. The process was simple and smooth. They responded to questions in a timely manner. I would definitely recommend veteransloans.com to everyone. Thank you for all your hard work."
Cynthia

Trustpilot Review
March 15, 2020
"I wish I could give you guys more stars. Erin kramer and Kristie head were just amazing. They took care of everything and made the process really smooth for my wife and I. They made our dream a reality and we couldn't be any happier with how everything turned out. Thank you guys for taking care of us."
Joe
March 10, 2020
"Thanks to both Katy and Garrett, you were very patient with me and helpful also .and we were very pleased with all of your work."
Deborah

Trustpilot Review
March 7, 2020
"It was an outstanding experience of a lifetime. A fantastic bond was created with the team of Michelle Huff, Lois Martin and other team members which pulled my wife and I through a somewhat complicated and challenging process which, in the end, achieved our goals. The fun part of our nearly every day discussions was exchanging weather conditions in Missouri vs Florida ."
Don
Facebook Review
March 6, 2020
"Good Morning Garrett, I want to thank your team for the wonderful Job this 2nd time around. I really appreciate all your hard work."
Penny

Trustpilot Review
March 2, 2020
"I'm overall very happy with my experience with VeteransLoans.com. From the beginning they guided me through all the steps and when it got to my loan coordinator Harry I was amazed how quickly he responded to any questions that I had.. Harry was Aces!!!"
Michael
"Recently I had the fortune to work with one of your transaction coordinators, Lois Martin, during a real estate transaction. Have to admit, it is rare to have worked with such a competent representative as all involved felt strongly that Ms. Martin played an integral role in helping to keep the process moving forward to a successful closing. Her diligence, customer service and level of communication helped all parties and agents feel confident that what could be done was being done.
With that, I wanted to pass along a huge THANK YOU for having such a competent employee as Ms. Martin. She should be seen as a very valuable asset to your organization and as a result I will be adding Mid Continent Funding, Inc. to my roster of recommended lenders.
Thank you for your valuable time."
Jeff, Realtor

Trustpilot Review
February 27, 2020
"It was a pleasure dealing with both Brandi Reynolds/va and Kristi Head. They made it a simple, smooth and easy to get to closing. I will tell anyone that asks to call them for help. If I decide to do any purchases or refi I will call."
Jim

February 27, 2020
"I just want to start by saying that Erin Kramer has been the nicest employee of a loan company that I have ever talked to. She really cared about getting me the best deal she could. I am a first time buyer so it is hard not knowing what was going on all the time. Erin kept me in the loop and answered every question I had. I was in need of a loan quickly, my closing date was 30 days away. Erin got back to me within in minutes and seconds at times with answers to questions or help when I needed it. In the end I did not end up with Veterans Loans due to me setting up a bidding war, but at anytime in the future I would be happy to go with them. 10 out of 10 for great customer service, snappy response time, and easy application process. "
Michael
February 27, 2020
"Thank you so much for the housewarming gifts. It is a great opportunity for me to have gone through the process with such a great mortgage company. Recommending to all my friends. Thank you again "
Harvey

Trustpilot Review
February 27, 2020
"Karen Goetz and Tanner were always helping me and they busted their backs working for me to get this done. I couldn't be happier! Two experts handled every question that i had and i knew i was in good hands, no not Allstate commercial, i can honestly say that they made this whole thing go quickly and correctly. Thank you both for the job well done!!"
Wayne
Facebook Review
February 25, 2020
"This has been the most easiest process ever. I really love how the VA takes care of their veterans and looks out for them. Everything was in our best interest and they worked HARD for us. Every question that we asked was answered in the best way we could understand. Big thanks to Amber Hatcher and Abigail Ladlie. You guys are awesome!"
Amber
February 25, 2020
"Oh my goodness!!! Thank you all so much! I don't think you guys know how much that means to us, please tell everyone thank you so much for everyone's help, you guys have been a true blessing!!!! I wish I could like do something for you guys to thank you!"
Shelbi

February 25, 2020
"I didn't come to veterans loans with the best case scenario. Although was credit was good my debt to income ratio was above the recommended threshold. A previous company literally told me there was nothing they could do for me. As discourage as I was, I knew that I had put myself in a decent position and that wasn't an answer I was willing to receive.. Kristi and Brandi at Veterans Loans weren't willing to accept that either. They helped me through the whole process and even when I got a little discouraged they encouraged me and told me it was going to work. They worked nonstop in making sure they could get me in the house that I picked from the jump. The same one I was denied for from another company "dedicated" to helping veterans. I have a low mortgage rate, and the house I wanted, and I wouldn't have want to do it with any other company! Thank you Veterans Loan and specifically, Brandi and Kristi! "
Kenny

Trustpilot Review
February 19, 2020
"The entire experience of refinancing my home was with great ease. From the initial call to the final agreement. I can truly say that everyone I talked with, sent emails too, sent documents too or any process that needed attention was simple and easy to do and understand.. I am very happy and would not hesitate to contact these folks if necessary. Thank you for a very enjoyable experience."
Charles
Facebook Review
February 19, 2020
"Katy Via and Garrett H made the loan process fantastic. This is by far my best loan experience ever!"
Ericka

Trustpilot Review
February 18, 2020
"This is not my first rodeo...
But I can say that it has been my best experience buying another home, BY FAR!
Every single person I dealt with was a PRO.
They were very good about following up and staying in touch.
As I concluded the process for my elderly Mother, she was just so happy and relieved to have found some honest folks to work with.
KATY GOT 'ER DONE!!!"
Joel

February 18, 2020
"Working with Kristie Head and Brandi Reynolds was a wonderful experience! Both of them were delightful and handled our refinance with precision. They kept us apprised of every event relating to the refinance and answered each question accurately and quickly. This was by far the best experience we have ever had when dealing with home financing. Everyone we dealt with was proficient and efficient. Thank you all so much!"
Terri

Trustpilot Review
Febraury 10, 2020
"Your company has been gifted by your dedication to your customers. This was evident throughout my home purchase experience. My home purchase was an only success due to your drive to ensure that I was able to close on time. This purchase presented several challenges and even some hurdles to overcome. However, never once did you let these barriers prevent this deal from falling apart. My family and I are opening a new chapter in our lives due to your un-measurable resolve. You have my most heartfelt thank you and recommendation to all that I know to use your services. Again, your efforts are greatly appreciated and we are overjoyed with our new home!"
Duane
Trustpilot Review
Febraury 10, 2020
"Jessie was awesome to work with. She worked hard to get things completed. I would work with her again"
Karen

February 4, 2020
"What can I say... Katy Via is simply an expert at what she does. If I ever have the chance to steal her away for a business I own you can guarantee I'll make an attempt to. Her knowledge, patience, and work ethic made my home purchase the kind that people only see in movies. It was practically effortless. She ran numbers to help me find the price point for my loan with escrow that fit my budget, put me in contact with insurance agents, ensured every question along the way was answered. She diffused tension when it arrised and alway (ALWAYS) presented herself professionally. The crowning jewel for me was when she surprised me with the lender approving me for an exception to the published loan rate. I managed to get my rate at half a point lower than I should have and she found leftover closing costs from the buyer to buy down the interest rate another half a percent. In the end... I... a divorced man with 4 kids and a bankruptcy 3 years ago man aged to secure a single borrower loan at 3.25%. Simply remarkable! I can't thank her enough. I don't what she's paid hourly, but I'm confident she deserves more. She's the kind of person a business needs to lock down and make sure doesn't go anywhere. A true top 1% kind of work ethic that results in the top 1% of results. From my family to yours, thank you Katy! We love our home!"
Andrew
Facebook Review
January 30, 2020
"Amber and Abigail are hands down the best customer service I have ever experienced! They went above and beyond to make sure everything was communicated to me throughout the entire process. It was all done very quickly! 100% recommend!"
Cody

January 28, 2020
"I am very happy with the way everyone treated my wife and me. This company was patient and worked hard to get us through the paperwork needed for the approval. Never once did we feel discouraged with getting the loan. It took the better part of two months from start to finish to get this loan and that included two holidays. Wow! What devotion. Thank you Matt,Jeff and Issac."
Joseph
Facebook Review
January 23, 2020
"VeteransLoans.com was the only company that made me feel comfortable throughout the process. I closed yesterday!"
Antonio

January 23, 2020
"Excellent service, probably the best customer service we have ever had. Andrea and Harry keep you up to date regarding the loan status, and the loan closing was timely. Very, very impressive. I have already referred them.👍👍👍👊🏽👊🏽👊🏽🎊🎉"
Richard

January 15, 2020
"This was a bit of a surprise. No one was giving us even a chance to refinance. We would get a bunch of JUNK in the mail about financing, yet when you checked on it there was always some reason they couldn't help us. We received some emails from Brittney Bailey and I just didn't pay attention and erased them. I was tired of being rejected and given a line. She continued and then one day loan documents showed up to be signed. It wasn't what we wanted. We are in our 60s and this would be our last refi. I wanted it to be as much what we wanted as possible. Brittney and Garrett went out of their way to get it done right. We got just about what we wanted. You would have to be God to get absolutely everything right but they did better than what I expected. My previous loan company gave us some grief but that was not VeteranLoans.com problem. I would highly recommend VeteransLoans.com; THANK YOU. VeteransLoans.com gave us their best and I'd recommend them to all who would wish to be treated right and well. Thank Brittney for your determination and zeal. Thank you very much Garrett."
Ron & Susan
Facebook Review
January 14, 2020
"They were so easy to work with me in getting me into my new home. and were able to get me into the home I wanted and lock in the bid. Fast and efficent. Thank you all so much very happy to work with you."
Monica
Facebook Review
January 9, 2020
"Michelle Huff and Lois Martin, they are the best!!! The sweetest kindest people you could ever want to help you through your loan process, they explained the process of everything and was with me every step of the way!!! I have bought 2 homes in San Diego in the past and never come across anybody as awesome as Mid-Continent Funding, Inc."
Trish

Trustpilot Review
January 6, 2020
"Just to let you know, we are in the process of moving into our home in Nixa. I just cannot believe how easy it was working with you guys. Oh, thanks a bunch for the cutting boards, they are great. When we began this process, I was not so sure I was going to like it. But, you all made it very easy and pleasant. And most of all, you gave us hope in getting this home. We are so happy and pleased with how things went. Thanks again from a very humble Husband and wife."
Wade And Ferrell

December 30, 2019
"I want to thank Melissa and Abigail, thank you for a good experience."
Santos
Google Review
December 26, 2019
"There is not enough space for me to say how pleased I was at my experience in receiving my VA Loan. Every person helped like they knew me for years. As a Vet, I served my country proud. Well know, I can say the same for the VA Loan department. Thanks for everything. We are in the process of moving into our home. What a joy. Thanks to all there and God Bless to all."
Dr. Wade

December 19, 2019
"What a wonderful experience. They were patient with us and walked us through the steps. "
Daniel
December 18, 2019
"The folks worked real fast and got the job done in record time. "
Don

Trustpilot Review
December 17, 2019
"I worked with Brittney Bailey and Jessie Latham. They were simply the best through this entire process. The answered question and concern i had in an extremely timely manner, and trust me I had a million question. I loved working with veteransloans.com. As a first time buyer they made this process as smooth as it could be."
Rider

Trustpilot Review
December 17, 2019
"Andrea and Harry were uniquely helpful in the entire process of helping me purchase my first home. They answered just about every question I had and walked me through each step with thoroughness and the upmost professional attitude. They were very amazing in the whole thing. I absolutely highly recommend working with them in any home purchase or refinance for anyone choosing Veteransloans.com."
Tyler
Google Review
December 16, 2019
"Very positive experience. Every question was answered, everything Amber said would happen did in a timely manner."
Chris

December 11, 2019
"I have owned 8 homes and I have never closed that fast. Hassle free."
Samuel

December 11, 2019
"Working with Ms Huff and Ms Martin was a pure pleasure. Their professionalism tempered with their personableness really reassured me that my endeavor for home ownership was just as important to them, as it was to me. I can't explain how very crucial that was (in addition to their professional adroitness) during this entire hair-pulling process.
Khalfani

December 11, 2019
"The best experience, everyone was helpful to us."
Richard
Facebook Review
December 10, 2019
"They did a great job for us. I would recommend them to any veteran out there that needs there own home. Brittney and Garret are great to work with. Thanks a lot. Please use these guys they are the best."
Jay

December 10, 2019
"Amber and Abigail were flat out AWESOME!!! It had been over twenty years since I'd purchased my last house, so you can imagine the number of questions I had since so much has changed. They were never upset about how often I asked a question and never made me fell like a dummy when I know that some of the questions WERE dumb. Now I am living in exactly the house/home that I was looking for and could not be happier. These ladies help take all the stress out of the process of house hunting and buying. I would use them again in a heartbeat and recommend them to any and all that need a loan."
Thomas

December 10, 2019
"I want to say that I have had the best and most professional experiance working with Katy Via. She was on top of everything that needed to be done and answered any and all questions in a timely manner. I would recommend her to anyone I know is looking to buy or refinance she deserves more than 5 stars in my book. Thank you Katy for making are dream come true you are the best. "
Bobby & Edith

December 2, 2019
"Was quite pleased with how easily and smoothly the refinancing process played out. And VeteransLoans.com should be quite pleased as well to count Katy Via among their fine staff. That Katy was able to turn what can often be a tedious undertaking into a pleasant and satisfying one made all the difference for me."
Dave

Trustpilot Review
November 27, 2019
"Buying or refinancing? You only need to know 2 things:
Katy Via
&
VeteransLoans
Enough said :-)"
David

November 27, 2019
"I want to let you know that I was VERY PLEASED with how easy you had made this whole transaction. Not only was it easy but it also went quicker than I expected. I want to Thank You, Abby and Katy, for treating me as a friend and NOT a customer!! Very professional and still personable. Thanks!!! "
John

Trustpilot Review
November 17, 2019
"I had the pleasure to work with Matt and Lois. I am a first-time homebuyer and they made my experience both pleasant and smooth. Any issues I came across; they made it their mission to inform me and resolve any issues I had in a timely manner. I would recommend them to anyone who is looking to buy a home. Thank you, Matt and Lois, for making me and my fiancé's first home buying experience a memorable one. Also, thank you, Matt and Lois, for the perfect house warming gifts! You two are amazing!"
Ezekiel and Milkista

November 14, 2019
"Hello there!! I would like to say that my experience with VA Loans has been amazing. Katy and Garrett both were great to work with. When it got down to crunch time Katy stepped up and did everything it took to make sure this happened by closing time. Im talking emails, phone calls, three way calls to get information, everything!! You went above and beyond anyone I have ever worked with. I know this was not your average home purchase but you stuck with me and made it happen. I am so thankful for you and your company. Thank you so much!!"
Michael

November 13, 2019
"Katy Via at VeteransLoans.com was hands-down the best loan officer I could ever have imagined working with. Katy was easy to communicate with and exceptionally educated in every step of the process, and she never let me miss a deadline! She always made me feel like I was her most important client, promptly returning all my calls and emails. Her patience and understanding was always so reassuring, as was her smile that I could hear over the phone with each conversation. Purchasing this home was quite a big step for me and one I am so proud of accomplishing. Katy and her team helped me every step of the way, from locating a realtor to shopping homeowners insurance rates! I would encourage anyone searching for a home loan officer or lender to reach out to the folks at Veteransloans.com. I am Nana to 6 grandkids, 6 and under, and they love their new playroom adorned with polkadots on the wall!"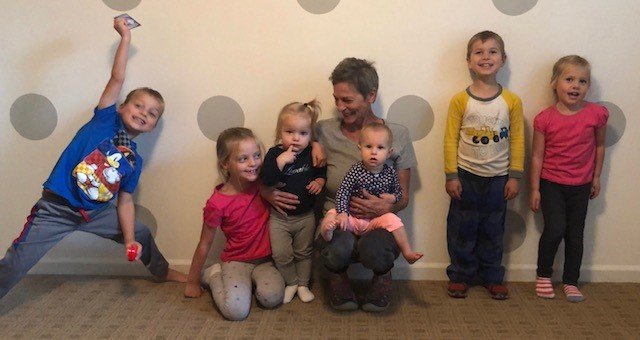 Nancy
Facebook Review
October 30, 2019
"I have to say Amber and Abigail are the absolute best!! They went above and beyond the call of duty! I will recommend them to anyone looking for a team that will work hard for them in financing a home! Simply the best! Thank you so much ladies!"
Tasha
Facebook Review
October 29, 2019
"The ladies I worked with Ms. Karen and Ms. Betty were amazing. They helped me through every step and their communication skills are hands down the best I've ever dealt with."
David
Facebook Review
October 29, 2019
"I highly recommend VeteransLoans. Jeff Bailey and the team worked hard and fast to get the job done. They even pushed things faster for an earlier closing date. Again I highly recommend VeteransLoans.com."
Chuck

October 27, 2019
"I had an awesome experience with VeteransLoans.com. Matt Reibeling and Adam Garrett did an outstanding job helping me refinance my home. They worked diligently to ensure it was done quickly, answered any and all questions within 12-24 hours, and were extremely pleasant to speak with. They were very knowledgeable and professional throughout the entire process. I would encourage any and all vets to reach out and see how they could help you, they certainly helped me!"
Christopher

October 27, 2019
"Amber Hatcher , she is one of a kind, very caring and very helpful to me in buying my home , thanks to her for all her help. Amber helped me buy the home and then called me when she learned I could refinance at a better rate."
Willie

October 21, 2019
"Hi would like to say that the women we worked with were totally professional in what they did, had answers for all our questions and got things done quickly to help us in any way possible!! We worked with Karen Geotz and Betty Webster, they are good, and you are very fortunate to have them. "
Virginia

October 19, 2019
"My experience with VeteranLoans.com was so exceptional I would do it all over again! Amber was very pleasant and supportive throughout our search. Then she passed the baton to Abigail and her team. Abigail was available whenever we had questions...which was often. She is efficient and knowledgeable so that all the details were a breeze to finalize. I am now in my home and enjoying all that it means to me."
Lou

October 18, 2019
"Amber Hatcher the best I have ever done business with, she treated me like family and I know I could always call her for help if I ever needed to, a very good person!"

October 17, 2019
"I refinanced my home mortgage with VeteransLoans.com and the experience had a few bumps but otherwise went well. Earlier during the process, there was some miscommunication about the interest rate and fees charged. All was resolved with further discussion with my loan officer Katy. Katy was able to help me, along with the help of Garrett, to get these issues resolved. VeteransLoans.com ranked as one of the top companies for Veterans when dealing with mortgages and I agree. I would recommend VeteransLoans.com to other Veterans because of the great service, overall, I've received."
Roy

October 9, 2019
"Working with VeteransLoans.com was an absolute pleasure. My loan officer was Brittney, she is a true professional, answering every phone call, & responding to emails, the advice she gave me on the numerous questions & concerns that I had is something I will never forget , I once told her that talking to her was like talking to my sister, and to think I'm just a client, but it's not like that with VeteransLoans.com, they are your friend, not just a number, the team she sent me up with all are true professional, just want to say thanks to VeteransLoans.com, you guys are the best, in the world that we live in now it sure is nice to know that there still are people out there that actually care."
George

October 3, 2019
"Melissa is highly professional and very informative. She was always there when we needed her and always quick to respond, even after hours. She is also very honest and reliable; always looking out for our best interest! Melissa's knowledge of the product and her customer service ability made the refinancing process as smooth as it could be. Melissa was positively excellent and I would definitely recommend her to others."
Lacey

October 3, 2019
"Melissa was excellent!! our experience was super smooth and got us a great deal. Thank you !!!!"
Mitch
Facebook Review
October 2, 2019
"Erin and Kristie were wonderful to work with! Thank you both so much for everything!!"
Fred & Emily

September 26, 2019
"Michelle huff was awesome. She was so professional and courteous. The second loan officer also. They really made this experience and transition smooth for us😀👍"
King

September 23, 2019
"During my process I worked with Brittney Bailey and Garrett Hinrichs. Both Brittney and Garrett were completely amazing! Garrett worked tirelessly to make sure we closed on time and absolutely went above and beyond. I cannot thank these two enough for helping me with this amazing home purchase. Thank you both!! "
Bridget

September 23, 2019
"Was a great help in buying our first home. We are so grateful for the awesome work they did for us."
Nathaniel

Trustpilot Review
September 17, 2019
"Andrea and Savannah are a great team! This process was fun and exciting on every turn!. It was quick and fast. They really know their stuff when it comes to the underwriting process. This was a pure pleasure on the buying of our new home! I will recommend them for years to come.
Thank you Andrea and Savannah!"
Brian

September 12, 2019
"From the beginning, my experience was a long shot. There were many obsticles. Britney was very optimistic and relentless. It did take a little while and after being told NO a few times, I'm very happy with everything and home. "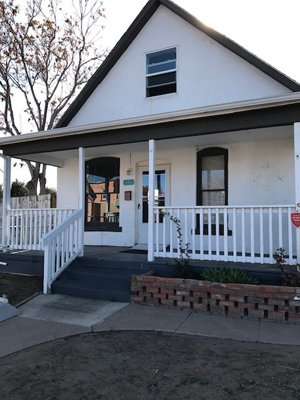 Juan

September 5, 2019
"What a totally joyful experience to refinance my home with your company. Erin and Kristie were the best loan officer and transaction coordinator I have ever had the experience of working with. (My apologies for the dangling preposition!) First I haad already contacted PennyMac for my refinance. Erin called me and I told her I was in process with another loan company, but she said if I ran into any trouble, she would be glad to help. Well, I did and she did. That's what a good customer focus individual does and Erin won my business. Further interactions with her validated my first impressions and more so. She clearly was your best loan officer. And just when I thought she was your only exceptional employee, along came Kristie your transcaction coordinator. The level of superior service never dropped off. I have over 15 morthages and refinancings, and I nver had a more pleseant proess of closing a loan. Kristie was professional and so easy to work with. She new her job and new what was needed for her underwriter and was always willing to work with me to satisfy all the lowan requirements. I am fortuante to have had the wonderful experience of working with your two best representatives. If I were working, I would hire them in a yoctosecond, but they experience with thermo nuclear weapons is lacking, lol. These folks deserve a big bonus, because I'm recommending your company to my friends for a small finder's fee. Thanks again for a great experience. "
MH

Trustpilot Review
August 27, 2019
"First time VA mortgage loan on a condo we found the process very sweet this was in February of nineteen and now we're looking to refinance but we're going to wait a little while and once again we've come back to use veteran loans again Abigail was just a really great help findng us a company to find and purchase a condo. VA paperwork was simple everything was done seamlessly and we were very happy and it was done quick as we applied in January we bought in February it was like boom boom boom and very nice experience."
Tom

August 20, 2019
"Thank you for everything!"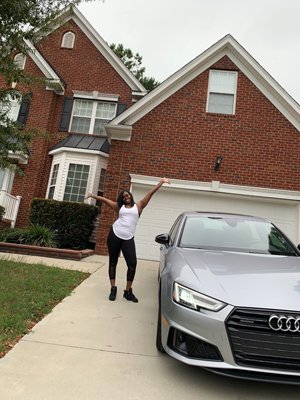 Stacy
Facebook Review
August 11, 2019
"I highly recommend VeteransLoans. Jeff Bailey and the team worked hard and fast to get the job done. They even pushed things faster for an earlier closing date. Again I highly recommend VeteransLoans.com."
Chuck

August 9, 2019
"I am contacting you to praise two of your loan officers. Janis Bultmeier and Isaac Ellis. These two individuals helped me through a very stressful time in my life. I am a disabled veteran. Janis and Isaac made what I thought was such an almost impossible process seem so simple. They answered all my questions sometimes me calling them several times a day without ever loosing their patience. Keeping me informed on what I needed to do every step of the way. You should consider them a great asset to your company. They are both very professional individuals and I thank them both for their time and effort in helping me purchase my home."
Jon
Facebook Review
August 7, 2019
"I was very pleased and very excited how easy it was to close on a house. Our helper Jeff B. is the guy that had been there from day one for this company. He was amazing at helping guide us to the thing."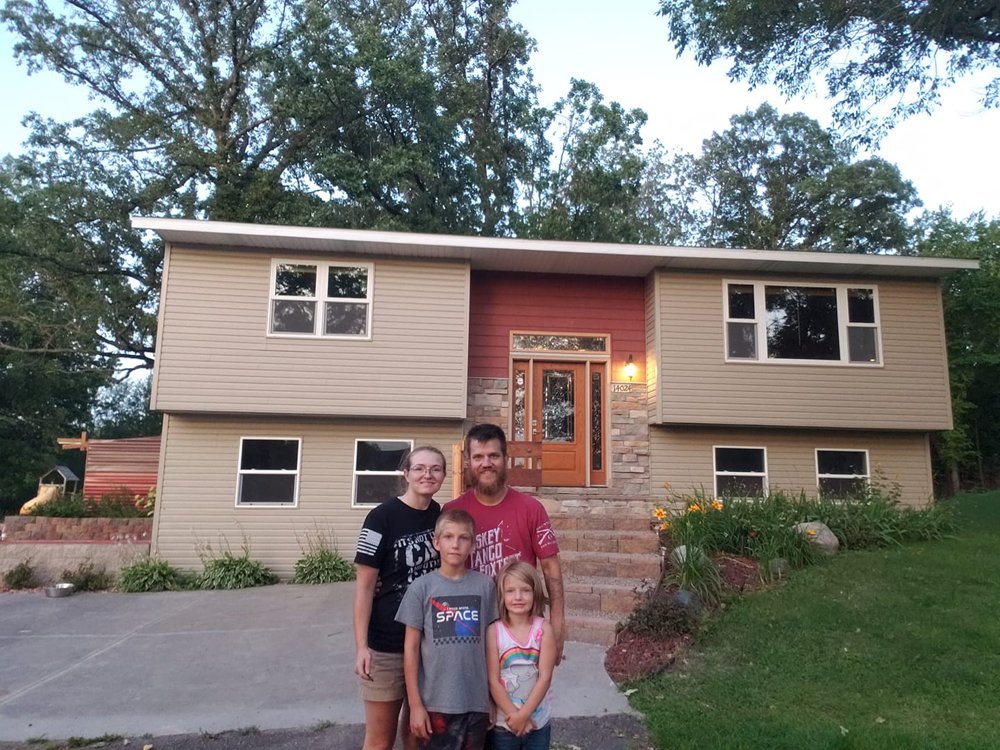 Tyler & Ashley

Trustpilot Review
June 21, 2019
"I would like to thank Matt Riebeling and Savannah Jackson they both worked hard day and night to help me get my loan. They were experienced and we'll knowledged on the ins and outs of my VA loan. I would recommend veteransloans.com to anyone serious about getting a home loan."
Malkus

Trustpilot Review
JMay 14, 2019
"I cannot say enough good about the staff @ VeteransLoans.com; these folks really know their stuff, and they guide applicants, step by step, through what would otherwise be a daunting mass of paperwork requirements. My application was a little tricky, but the staff got me through it quickly, and I was done in record time! I'm a truly pleased, impressed, and satisfied customer."
Kim

Trustpilot Review
May 1, 2019
"I called VeteransLoans.com after speaking with various other lenders. Some were knowledgeable of VA jumbo refinance and most didn't have a clue. Even the somewhat experienced lenders would have to get back to me with clarification which was hit or miss in the accuracy department. It was 5:50 eastern time when I called Veteranloans, Andrea Jackson answered the call and immediately answered questions with appropriate accurate responses. My wife and I had her on speaker and after the call my wife looked at me and said, she's everything we asked for knowledgeable, patient yet passionate, Needless to say we went with Andrea and it was the absolute best experience that we've had in our lending experience! We've relocated with our company and purchased and/or refinanced 8 times, none of them came close to this experience. We closed in under 21 calendar days and was never once asked to resubmit a single document!!! That in itself speaks volumes! Andrea, you are a PROFESSIONAL ROCK STAR! We look forward to working with you again in the future!"
Andre

Trustpilot Review
April 11, 2019
"Working with Melissa Wassman was the best decision I could have made for my first home purchase. She was patient, knowledgeable, and always addressed my concerns quickly and professionally. For every obstacle that popped up, she knew how to handle it and was able to explain everything to me. I would absolutely recommend her and VAloans.com to anyone looking for a lender that knows how to navigate the VA financing process and is willing to go the extra mile to help veterans like myself purchase a home. If I am ever in the market for a residential property again I will come right back where I started. I really can't recommend Melissa's services enough."
Lindsey

Trustpilot Review
Jan 3, 2019
"Applying and refinancing a loan can be stressful. We had the good fortune of working with Michelle Huff with our refinance. Michelle, not only is she a professional, knowledgeable and supportive in finding the perfect fit for your refinancing agenda. Michelle, walked us through each step, guiding us and providing the best possible refinance that fit our needs. We thank Michelle for this service. She is an asset to her profession and to her employer."
Mary