October 21, 2019
"Hi would like to say that the women we worked with were totally professional in what they did, had answers for all our questions and got things done quickly to help us in any way possible!! We worked with Karen Geotz and Betty Webster, they are good, and you are very fortunate to have them. "
Virginia

October 19, 2019
"My experience with VeteranLoans.com was so exceptional I would do it all over again! Amber was very pleasant and supportive throughout our search. Then she passed the baton to Abigail and her team. Abigail was available whenever we had questions...which was often. She is efficient and knowledgeable so that all the details were a breeze to finalize. I am now in my home and enjoying all that it means to me."
Lou

October 18, 2019
"Amber Hatcher the best I have ever done business with, she treated me like family and I know I could always call her for help if I ever needed to, a very good person!"

October 17, 2019
"I refinanced my home mortgage with VeteransLoans.com and the experience had a few bumps but otherwise went well. Earlier during the process, there was some miscommunication about the interest rate and fees charged. All was resolved with further discussion with my loan officer Katy. Katy was able to help me, along with the help of Garrett, to get these issues resolved. VeteransLoans.com ranked as one of the top companies for Veterans when dealing with mortgages and I agree. I would recommend VeteransLoans.com to other Veterans because of the great service, overall, I've received."
Roy

October 9, 2019
"Working with VeteransLoans.com was an absolute pleasure. My loan officer was Brittney, she is a true professional, answering every phone call, & responding to emails, the advice she gave me on the numerous questions & concerns that I had is something I will never forget , I once told her that talking to her was like talking to my sister, and to think I'm just a client, but it's not like that with VeteransLoans.com, they are your friend, not just a number, the team she sent me up with all are true professional, just want to say thanks to VeteransLoans.com, you guys are the best, in the world that we live in now it sure is nice to know that there still are people out there that actually care."
George

October 3, 2019
"Melissa is highly professional and very informative. She was always there when we needed her and always quick to respond, even after hours. She is also very honest and reliable; always looking out for our best interest! Melissa's knowledge of the product and her customer service ability made the refinancing process as smooth as it could be. Melissa was positively excellent and I would definitely recommend her to others."
Lacey

October 3, 2019
"Melissa was excellent!! our experience was super smooth and got us a great deal. Thank you !!!!"
Mitch

September 26, 2019
"Michelle huff was awesome. She was so professional and courteous. The second loan officer also. They really made this experience and transition smooth for us😀👍"
King

September 23, 2019
"During my process I worked with Brittney Bailey and Garrett Hinrichs. Both Brittney and Garrett were completely amazing! Garrett worked tirelessly to make sure we closed on time and absolutely went above and beyond. I cannot thank these two enough for helping me with this amazing home purchase. Thank you both!! "
Bridget

September 23, 2019
"Was a great help in buying our first home. We are so grateful for the awesome work they did for us."
Nathaniel

Trustpilot Review
September 17, 2019
"Andrea and Savannah are a great team! This process was fun and exciting on every turn!. It was quick and fast. They really know their stuff when it comes to the underwriting process. This was a pure pleasure on the buying of our new home! I will recommend them for years to come.
Thank you Andrea and Savannah!"
Brian

September 12, 2019
"From the beginning, my experience was a long shot. There were many obsticles. Britney was very optimistic and relentless. It did take a little while and after being told NO a few times, I'm very happy with everything and home. "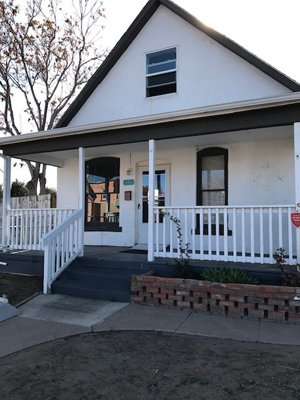 Juan

September 5, 2019
"What a totally joyful experience to refinance my home with your company. Erin and Kristie were the best loan officer and transaction coordinator I have ever had the experience of working with. (My apologies for the dangling preposition!) First I haad already contacted PennyMac for my refinance. Erin called me and I told her I was in process with another loan company, but she said if I ran into any trouble, she would be glad to help. Well, I did and she did. That's what a good customer focus individual does and Erin won my business. Further interactions with her validated my first impressions and more so. She clearly was your best loan officer. And just when I thought she was your only exceptional employee, along came Kristie your transcaction coordinator. The level of superior service never dropped off. I have over 15 morthages and refinancings, and I nver had a more pleseant proess of closing a loan. Kristie was professional and so easy to work with. She new her job and new what was needed for her underwriter and was always willing to work with me to satisfy all the lowan requirements. I am fortuante to have had the wonderful experience of working with your two best representatives. If I were working, I would hire them in a yoctosecond, but they experience with thermo nuclear weapons is lacking, lol. These folks deserve a big bonus, because I'm recommending your company to my friends for a small finder's fee. Thanks again for a great experience. "
MH

Trustpilot Review
August 27, 2019
"First time VA mortgage loan on a condo we found the process very sweet this was in February of nineteen and now we're looking to refinance but we're going to wait a little while and once again we've come back to use veteran loans again Abigail was just a really great help findng us a company to find and purchase a condo. VA paperwork was simple everything was done seamlessly and we were very happy and it was done quick as we applied in January we bought in February it was like boom boom boom and very nice experience."
Tom

August 20, 2019
"Thank you for everything!"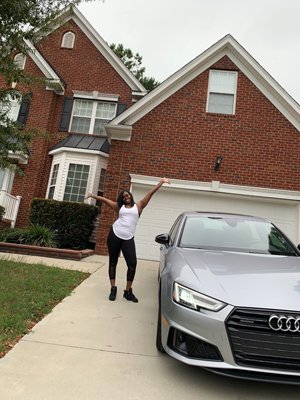 Stacy
Facebook Review
August 11, 2019
"I highly recommend VeteransLoans. Jeff Bailey and the team worked hard and fast to get the job done. They even pushed things faster for an earlier closing date. Again I highly recommend VeteransLoans.com."
Chuck

August 9, 2019
"I am contacting you to praise two of your loan officers. Janis Bultmeier and Isaac Ellis. These two individuals helped me through a very stressful time in my life. I am a disabled veteran. Janis and Isaac made what I thought was such an almost impossible process seem so simple. They answered all my questions sometimes me calling them several times a day without ever loosing their patience. Keeping me informed on what I needed to do every step of the way. You should consider them a great asset to your company. They are both very professional individuals and I thank them both for their time and effort in helping me purchase my home."
Jon
Facebook Review
August 7, 2019
"I was very pleased and very excited how easy it was to close on a house. Our helper Jeff B. is the guy that had been there from day one for this company. He was amazing at helping guide us to the thing."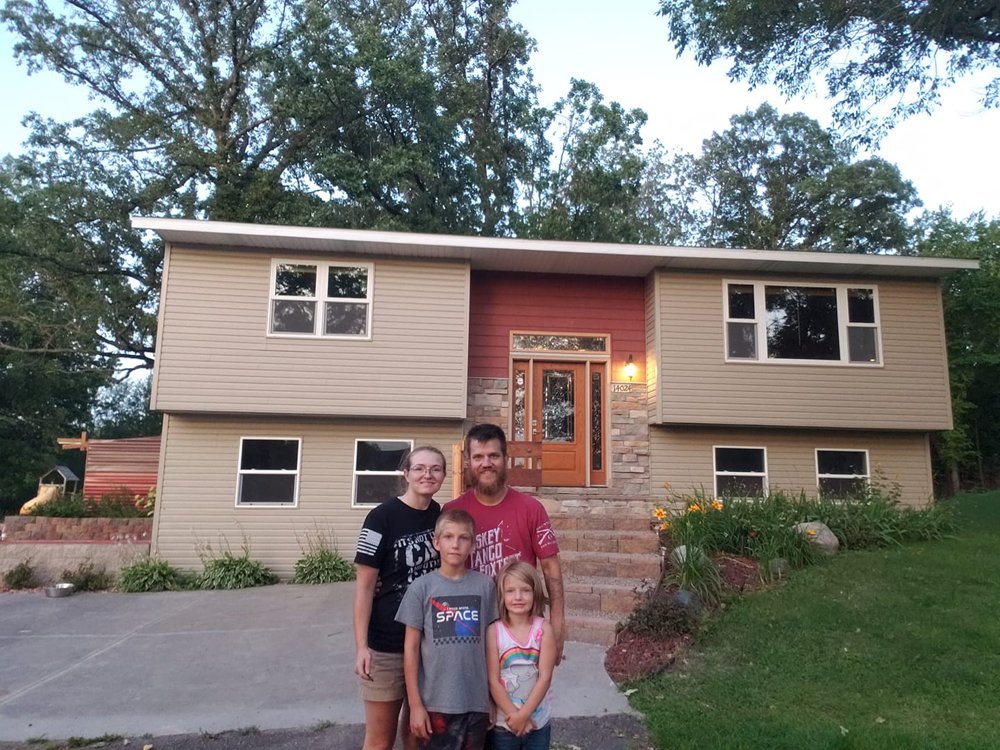 Tyler & Ashley

Trustpilot Review
June 21, 2019
"I would like to thank Matt Riebeling and Savannah Jackson they both worked hard day and night to help me get my loan. They were experienced and we'll knowledged on the ins and outs of my VA loan. I would recommend veteransloans.com to anyone serious about getting a home loan."
Malkus

Trustpilot Review
JMay 14, 2019
"I cannot say enough good about the staff @ VeteransLoans.com; these folks really know their stuff, and they guide applicants, step by step, through what would otherwise be a daunting mass of paperwork requirements. My application was a little tricky, but the staff got me through it quickly, and I was done in record time! I'm a truly pleased, impressed, and satisfied customer."
Kim

Trustpilot Review
May 1, 2019
"I called VeteransLoans.com after speaking with various other lenders. Some were knowledgeable of VA jumbo refinance and most didn't have a clue. Even the somewhat experienced lenders would have to get back to me with clarification which was hit or miss in the accuracy department. It was 5:50 eastern time when I called Veteranloans, Andrea Jackson answered the call and immediately answered questions with appropriate accurate responses. My wife and I had her on speaker and after the call my wife looked at me and said, she's everything we asked for knowledgeable, patient yet passionate, Needless to say we went with Andrea and it was the absolute best experience that we've had in our lending experience! We've relocated with our company and purchased and/or refinanced 8 times, none of them came close to this experience. We closed in under 21 calendar days and was never once asked to resubmit a single document!!! That in itself speaks volumes! Andrea, you are a PROFESSIONAL ROCK STAR! We look forward to working with you again in the future!"
Andre

Trustpilot Review
April 11, 2019
"Working with Melissa Wassman was the best decision I could have made for my first home purchase. She was patient, knowledgeable, and always addressed my concerns quickly and professionally. For every obstacle that popped up, she knew how to handle it and was able to explain everything to me. I would absolutely recommend her and VAloans.com to anyone looking for a lender that knows how to navigate the VA financing process and is willing to go the extra mile to help veterans like myself purchase a home. If I am ever in the market for a residential property again I will come right back where I started. I really can't recommend Melissa's services enough."
Lindsey

Trustpilot Review
Jan 3, 2019
"Applying and refinancing a loan can be stressful. We had the good fortune of working with Michelle Huff with our refinance. Michelle, not only is she a professional, knowledgeable and supportive in finding the perfect fit for your refinancing agenda. Michelle, walked us through each step, guiding us and providing the best possible refinance that fit our needs. We thank Michelle for this service. She is an asset to her profession and to her employer."
MaryDone!