November 1, 2022
"You guys are THE best! We're so grateful to have been able to work with you all. You made this process so smooth, and you've made it feel like you've been with us the whole time, not just the past few weeks. Thank you all so very much!! "
Amber

October 27, 2022
"Brent has been very helpful and patient through the process with me. He was able to answer all of my questions and give sound advice. With the market being what it has been it has been a long road with a lot of offers. Ian also has been great. Very respectful, courteous and professional. "
Sara

October 6, 2022
"They were amazing! 100% recommend. Brent had a positive attitude everytime I got in contact with him and he made sure that I was up to speed on what I needed to get done and by when! "
Gerardine

August 8, 2022
"Perseverance, ran into what seemed a lot of roadblocks, but they kept plugging away"
Mark

August 4, 2022
"Dynamic Duo! That pretty much says it all, Brent and Ian, they made our experience smooth and easy. They have earned our trust and we will be sure to spread the word about how pleased we are with the service that was given to us. "
Vincent

August 4, 2022
"High Vibrations! I'm so happy that I chose Veteran Loans to assist with refinancing my home! Brent Martin, Ian Holck and the rest of the team were so amazing. They answered all my many questions, returned all my phone calls, and kept me informed about every single step throughout the process! They understood my goals and worked diligently to close. I highly recommend using their services, you will NOT be disappointed. It's definitely business but feels a lot like family. Thank you, thank you, thank you."
Nicole

July 30, 2022
"As a first time homeowner and member of the military, I was advised to go with Brent for my home loan. I will say it was a great experience and I would highly recommend going through VeteransLoans. Brent started off the process with me and was helpful in explaining how everything went, providing estimates that were very helpful for my final numbers. Ian did a great job as well when I got to the underwriting/closing part of the home buying process. Both of these individuals were available when I needed them and they gave me timely updates throughout. As this was my first home buying experience, I will say it was a great experience and was a happy customer."
James

July 22, 2022
"Had an awesome experience with Brent, Sara, and Ian! Super appreciative! "
Jacob

July 8, 2022
"I am sooo bad with leaving reviews, but I wanted to MAKE SURE, that I actually left a review. Although I am months late, I didn't forget. I had THE BEST experience with Brent and Ian. From the beginning Brent was soooo responsive and helpful. Even checked in on me and realized I was VERY unhappy with my realtor and help connect me a realtor he had worked with before, Robin, who was AWESOME!!!! If it wasn't for this team of people, we wouldn't have gotten a home. I never felt like I was unimportant or like they were too busy for me. Ian was so great at staying in communication and walking us through the process. I would definitely recommend them 100%! "
Treyana

May 26, 2022
"Brent and Ian are excellent as a team I am beyond grateful to have found this company to refinance my loan and to have the best individuals Brent and Ian to help me thru the process they are the best. I will definitely return for any refinancing in the future. I thank veterans' loan staff members who also assisted in my process of refinance. Thank you again!! Richard Adams "
Richard

May 18, 2022
"My experience from start to finish was informative. Brent made sure we understood our options. He researched ways to make it a better loan and guided us until we worked with Ian who was equally helpful. It was a smooth transaction. Thank you Brent and Ian!"
Danny

May 4, 2022
"Brent and his team did a fantastic job and I would highly recommend them. I felt so comfortable that I never even looked at competitors. "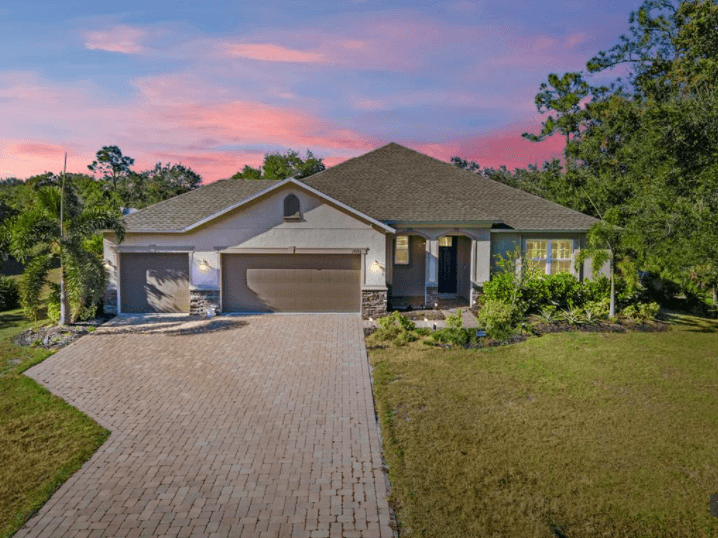 Michael

April 24, 2022
"Brent and his team exceeded expectations as this was my first time buying a home. They were there every step of the way, and guided me through the entire process. They were understanding when there were hiccups and patient when the closing date needed to be pushed back. I am very grateful to have worked with Brent and his team and would recommend them to any future home buyers. "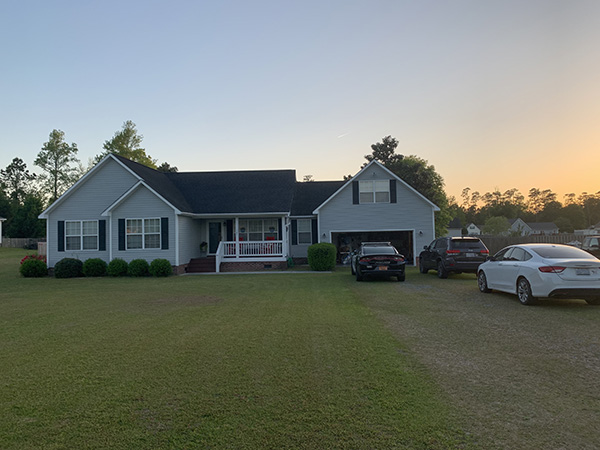 Corey
April 18, 2022
"Brent and Ian were great! Always available to answer any questions I had. The process on their end was seamless and I appreciated it."
Kamitra
April 12, 2022
"VeteransLoans.com and Brent Martin did a exceptional job for myself and wife with buying our home the whole process was smooth and comfortable"
Sean

March 20, 2022
"My experience with every one here was awesome. They all pulled together and helped make my new home purchase easy. They were professional, courteous, and explained when I had questions in a timely manner. You couldn't ask for a better group. Thank you so much. "
Pamela

March 12, 2022
"Brent was professional from our first phone call. Explaining each step of the way, applying for a loan. Had not gone they a loan process for many many years. Ian, his assistant was amazing as well. We are older folks & believe me, these people helped us obtain our dream home♥️"
Donald

March 9, 2022
"Brent and Ian got it done for us. They were always available for questions and we got straight through closing without any hiccups or delays. Very happy to have worked with them."
Justin

March 7, 2022
"I wanted to take a moment to let you know how thankful we are for Brent and Ian. They truly made this the best experience for us, and we truly appreciate their guidance, help, support and PATIENCE!!! Brent - from the first conversation we had, I knew I could trust you; and I'm absolutely grateful for you and your sincere opinions, comments, suggestions, and advice. You went above and beyond for us, and I hope you know it didn't go unnoticed! Ian - thanks for always helping me keep organized and up to speed with what we needed to provide for the loan documentation. Your happy attitude was a breath of fresh air anytime things were getting stressful for me. Again, we thank you both from the bottom of our hearts for helping us through this process! You are both a great asset to Mid-Continent Funding!"
Keanne
March 1, 2022
"Very easy and seamless and most was docusign which was helpful. 100% recommend. Thank you to Brent and Ian. "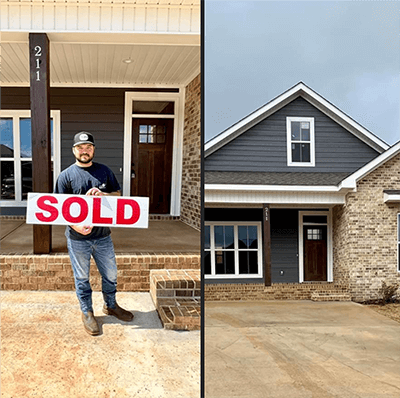 Delaney

January 28, 2022
"Great experience! Very professional, and helpful. Exactly what we needed to navigate this process. I highly recommend them. Brent and Ian were fabulous!"
Al

January 21, 2022
"My experience was good. Brent and Lois made buying my forever home good. "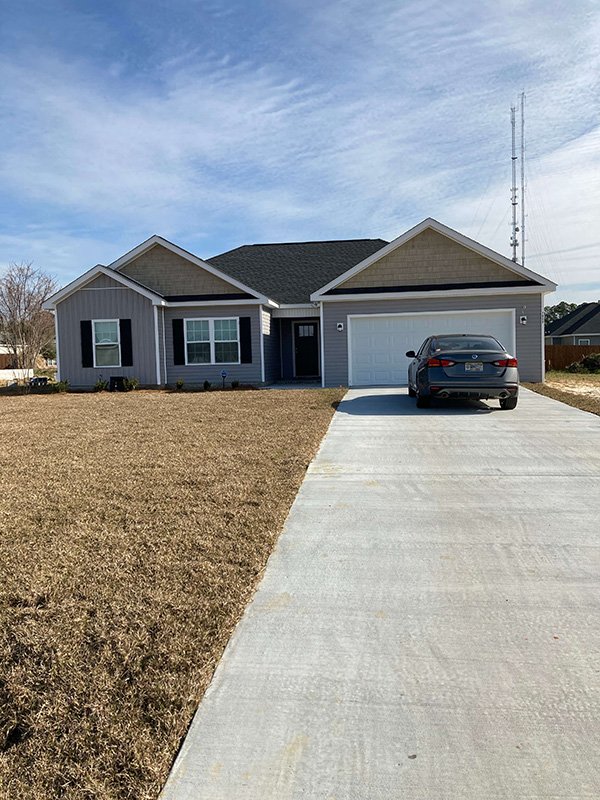 Rueben

January 12, 2022
"We worked with Brent and Lois on a refinance. It went super quick with everything being done in 3 weeks. Brent and Lois were straight forward and helpful the entire time. They kept us updated even when there really wasn't much to update about. They did all this and managed to reduce our loan by 1%. We will recommend them to others any day."
Nick

December 15, 2021
"We really appreciate the outstanding service the we got from Brent Martin and Lois Martin. They keep us well informed every step of the way. We would highly recommend them to anyone who's looking to purchase a home. Thanks for making our home process easy."
Ruth

November 30, 2021
Michael

November 10, 2021
"Mid-Continent Funding Inc. My wife and I already had one mortgage during this crazy housing market and were looking to move closer to our hometown but due to the market we had to act fast on a house that was for sale in a desired location for us. We were in the process of getting our current house for sale but it wasn't even listed yet. I am a veteran and had already used a VA loan on the house we were currently in at that time. We were definitely stressed in attempting to buy and sell a house. We at the time were first time home buyers and were still very clueless in process of buying and selling. I had done a simple Google search for VA loans for veterans and got connected to Mid-Continent Funding Inc. I had no knowledge of this lender and really wasn't sold on what level of customer service I would receive. The level of service I received from Lois Martin (Transaction Coordinator) was unparalleled. Lois was more involved than our own real estate agent in the process of making sure we made it to closing on our new home. She relentlessly pursued the titling company that was dragging their feet and was holding up the closing. I have never received such a great service by anyone on this level. I will definitely choose to go through Mid-Continent Funding if I have the pleasure of having Lois Martin in my corner. I would also like to mention Brent Martin (Senior Loan Officer) as well. Brent was very patient and understanding with me. I was very honest with Brent that I did not understand some of the things that I would need to do. Brent walked me through every step of the way and made sure that I was confident in what needed to be done to make this process go as smooth as possible. Overall I cannot say how blessed I am to have had the privilege of working with Lois and Brent Martin. Thank you for your hard work and dedication. Christopher & Joelle"
Christopher

November 6, 2021
"Brent is an exceptional loan officer. This was the best loan experience for me. Very professional, knowledgeable, and responsive. "
Sher
October 30, 2021
"Probably the greatest experience a first time home buyer could have. Brent and Amber answered every question promptly and thoroughly. I was anxious to start out but no matter the situation that came up Brent and Amber worked with my schedule and got me to the finish line. The both of them were extremely knowledgeable on every aspect of home buying. Truly a wonderful experience and would recommend to any first time home buyer. "
Yazmin
October 25, 2021
"Probably the greatest experience a first time home buyer could have. Brent and Amber answered every question promptly and thoroughly. I was anxious to start out but no matter the situation that came up Brent and Amber worked with my schedule and got me to the finish line. The both of them were extremely knowledgeable on every aspect of home buying. Truly a wonderful experience and would recommend to any first time home buyer. "
Yazmin
October 18, 2021
"Very pleased "
Joyce
September 22, 2021
"Thank you so much for all the work you did to make thia happen Brent. I am so grateful for your kindness and understanding. You answered all the questions even if I asked them several times. Thanks again. With respect Rolando Ramon"
Rolando

September 17, 2021
"We had a great experience working with Brent and Lois at VeteransLoans. The VA Loan process is significantly different than a standard mortgage. It helped to have experts to go to with questions (even dumb ones). They were incredibly responsive, even taking time during their days off to deal with urgent paperwork. They were even great dealing with our...colorful...agent. I don't expect to need their services again for a long time, but when that time comes I will definitely be calling VeteransLoans. I can't recommend them enough. "
Ray

September 10, 2021
"Brent was a huge part of getting me started with buying a house. The first step was to get a VA loan and I had no idea how to do that. He helped me through the process and beyond, even connecting me with a great realtor. Everyone Has been very helpful and communicative, I highly recommend. "
Blanche
August 29, 2021
"Brent was awesome from the start, and when Lois joined in it was seamless, amazing, and fast. They openly communicated and walked us through every step of the process. Thanks for taking care of our family, you guys rock"
Michael
August 26, 2021
"It was a great and excitingly experience dealing with you and Mrs Loris . Keep up the good work May God bless your company."
Isiah

August 13, 2021
"1st time home owner, Brent and Lois took very good care of me. I got the best rate and assistance through out the process. I would recommend them to anyone buying their first home!! I will definitely use them again in the future..."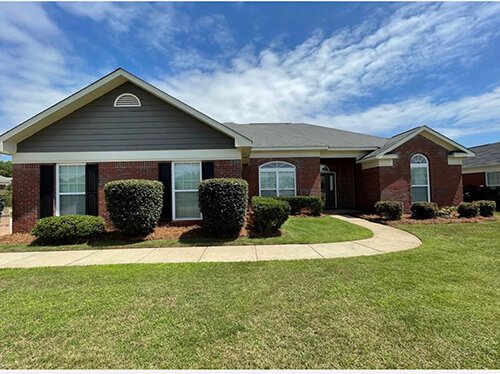 Jessica

July 13, 2021
"Brent Martin and Lois Martin were both extremely helpful in answering any questions I had and made the home buying process pleasant. I would absolutely recommend both Brent Martin and Lois Martin!"
Eddie
July 9, 2021
"It was great working with Brent and Lois, if it wasn't for them I don't think this would have happened. I was always well informed and very well guided step by step through the whole process and very professional. Again thank you. "
Johnny

July 7, 2021
"Brent was outstanding. He was patient and walked me through every little thing I needed to do. Without him I'd still be renting but today I go to close on my first home. Thank you Brent for helping me, you were great and I have and will tell my friends to contact you. "
Tim
June 30, 2021
"My experience dealing with Brent Martin was fantastic. He expertly guided us through the process and made the experience easy and as stress free as possible when it comes to buying a house. I recommend him and Veterans Loans."
Clay

June 14, 2021
"I started off with hesitation as i normally do with companies, but brent quickly put my hesitation to ease. Brent and his staff bent over backwards for me to say the least. With my job it takes me away from home alot at times to places cell service or personal device's are not allowed. Brent worked tirelessly to get me the best rate while sacrificing his time to work around my schedule to keep me informed where we were with the process. I've delt with others in the home search and loan process in the past, but brent was by far the best i worked with and after he got me my new rate it will be bery hard for any business to match it let alone beat it. It was a pleasure working with him. If the rest of your loan staff is half as good as brent is... well you guys will be sitting pretty good for future business! If any of my friends or family look to buy a home or refi a home you can surely bet I'll be giving them Brent's contact information. Again, outstanding job and thank you for making me a believer that veterans loans IS the best business to turn too. -Stu "
Stuart

June 12, 2021
"So happy to have had Brent Martin and Lois Martin help me with a veterans refinance loan. I had recently lost my husband and was doing this on my own. They are a great team and walked me through this process with professionalism and ease. I would highly recommend them."
Maria

June 10, 2021
"I became so exasperated with terrible customer service with a competitor broker and then I found Veterans Loans. The best thing I could have done was Brent and Lois processing my refinance at a very low rate. I never had to reach out to them for information, they informed me all along the way. "
Phillip

April 12, 2021
"I am so grateful to Brent and Lois Martin for getting me through the refinancing process, oh so ever promptly, as well as stress-free. They didn't realize how refinancing had been nagging me for a year prior, which truthfully gave me anxiety. Also, I received no kidding, at least 25 letters from potential companies to come on board to refinance; however, I couldn't get it completed. Anyway, I don't even know how or when I came across Brent, but apparently, he did the trick! Now it's done! Thanks again to Brent and Lois."
Nancy

April 4, 2021
"Brent and Lois are the best! This is not most people do very often. They made it so easy and were so friendly but more important is that they answered all of my questions throughly. Both are wonderful to work with!!!!"
Patti

March 25, 2021
"Brent and Lois are absolutely amazing!!!! They made the process so easy for me. They're both extremely knowledgeable and are always available to help. They were both there for me every step of the way, and genuinely supportive of me and my family. I would absolutely recommend them to anyone starting a home buying process. Thank you thank you thank you!!!!!"
Jason

March 22, 2021
"It was a breath of fresh air to deal with people who are honest and sincere and genuinely care about homeowners who enter the quagmire of refinancing. I made refinancing inquiries with at least eight other mortgage brokers before deciding to go with Veterans Loans (Mid-Continent). After speaking with Brent, I felt that Veterans Loans was probably a good choice, and it turned out to be the best choice I could have made. Practicing law for 47 years has given me some insight into identifying good people. Lois and Brent worked hard to get the interest rate and terms I wanted, and they were successful! In addition, because I am retired there were issues and extensive underwriting requirements that had to be satisfied before the refinancing was approved. The people at Veterans Loans spent many hours working hard and diligently, conferring with the surveyor, the title company, my financial advisor and various levels of underwriters to make the refinancing seem easy for me. By the time the refinancing process was completed, I felt I had not only accomplished something that was financially beneficial to me, but I had also made new friends. Thank you Lois and Brent and the other people at Veterans who so competently put my refinancing together. Samuel T. Adams, Panama City, FL "
Samuel

March 18, 2021
"My experience with VeteransLoan was exceptional. Brent was truth to his words because everything he promised was exactly as they appeared on my documents.The loan process from the initial application to closing was one of the most expeditious one I have ever had. I will definitely recommend VeteransLoan. Awesome Team!!"
Hope