October 29, 2022
"This was my first home purchase. I can say it was very rough at first but Ms Brandee was very patient with me and made sure everything was laid out for me to get it done. I really appreciate the VA team that helped me with this purchase. Thanks"
Sinclear

October 5, 2022
Shirley

October 3, 2022
"Ms. Brandee. Thank you for being so helpful during the whole process, You were fantastic. You make the lending process easy and simple. Thank you for being very responsive. You are the best. "
Ashley
June 27, 2022
"Hi Brandee hope your day is going well. Just reaching out to THANK you for all of your help. You are a true God send. Your professionalism is unmatched. Blessings from Ron and Diane."
Diane
March 22, 2022
"Brandee and Savanna were an absolute pleasure to work with. Both were dedicated to helping us achieve our goal. Their professional communication and knowledge made this a great experience. Thank you!"
Jacob
March 16, 2022
"We would like to thank you and your team as well. You have been a blessing to us in your ability to get our loan closed where others could not. Thanks a million!"
Gerald
March 16, 2022
"Thank you for all of your help throughout this whole thing! My real estate agent said it was one of the easiest she has had recently. It's a God thing, and I know it. "
Wendy

March 14, 2022
"Brandee Kendrick and her team was extremely professional and knowledgeable in all phases of the refinance process. They are second to none!!!!! They were able to get our home refinanced when others said they could not. Amazing work!! My wife and I could not be happier. A blessing. I will recommend them to everyone I know who are buying or refinancing. "
Gerald
February 28, 2022
"Hi, Brandee. What a wonderful and easy experience. You certainly delivered. Your kindness and knowledge was evident in your text and emails not to mention the phone conversations. Thank Savannah also for her quick and positive responses. "
Jane

February 11, 2022
"Great"
Isadore
January 30, 2022
"Brandee and Shelby were both awesome! Throughout the entire process it felt as if they were both family and completely in my corner. Love these two ladies. They are great at their jobs. And it's obvious they love what they do! "
William
January 3, 2022
"Hello and thank you Brandee Kendrick and team VA loans. You made an opportunity come true for me that I thought was long gone. You worked hard and comminuted every step keeping me up to date and informed the entire process. Thank you so much for the work you've done on my behalf. I couldn't be any more grateful for you and Savannah Marlett's effort to make me a home owner again!!!"
Elliott

December 30, 2021
"This is by far the best company I have ever had the pleasure of working with. They are all very helpful, and knowledgeable. I'm very glad I went with Veterans loans. "
Peter

November 1, 2021
"Brandee, and Courtney had gone above and beyond to help me. Day, night, weekends they answered my question via email, text, or by phone. Alway and completely polite, and professional. When I was feeling low and pessimistic they liked me up and I was optimistic. Working along with my realtor of there closing the crew had helped me close today in a stellar fashion. I thank brandee, Courtney, and my realtor Angel. I got the best deal I never thought I could. Respect to them all. Sorry brandee and Courtney your work load may have just gotten bigger. "
William
October 9, 2021
"Our family is so excited to have spent our first night in our new home! Throughout our process Brandee and Courtney have been absolutely amazing! They went above and beyond to help us Throughout the closing process and we could not be more thankful! Im happy it's over but I'd be lying if I didn't say I'm gonna miss talking to brandee I feel like she became a friend to us! Buying a home is stressful especially as a first time home buyer but these girls reassured us every time that everything was OK. Closing was fast, interest rate and closing costs were low the entire process flew by even though it felt like forever in the moment. I'd highly recommend if your a veteran looking for a home contact Brandee Kendrick! You won't be disappointed in her get it done attitude and she's very warm hearted. We just love her. Once again thank you Brandee & Courtney as well as veterans Loans. We feel so blessed and truly appreciate everything you've done for us! "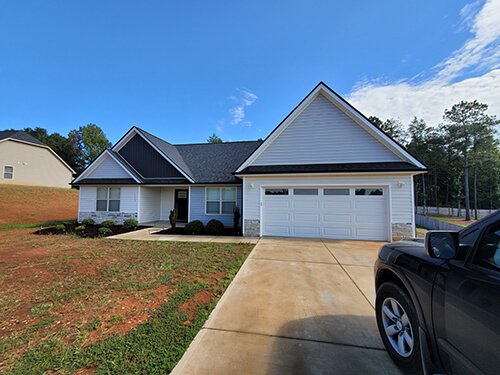 Crystal
September 30, 2021
"Brandee went above and beyond for customer service. Each time we called, if she was busy at the time we were called back within the half hour. Her knowledge was over the top. Always had the answers. Brandee went out of her way to help with the challenges we had. I have never had anyone go the extra mile like she did. I would recommend Brandee to anyone I know. Good employees are hard to find but exceptional employees are few and far between. As a manager myself, I would feel honored to have Brandee working for my company! Thank you, Thank you, thank you for giving us the opportunity to work with her. Amazing lady!!!"
Harold
September 4, 2021
"Our refinance of our property was phenomenal led by Brandee, Lois and their team. I would recommend to anyone seeking seeking refi or first time homebuyer. Again awesome job. Ronnie & LaTonya"
Ronnie

September 3, 2021
"Wow, your incredible. Your thoughtful and practical gift has been received and as you can imagine is already gone. It's amazing how quickly kids can devour anything and everything. If I hadn't already told you, I really appreciate everything that you did to help me get into a house. Your hard work and tenacity made it happen. I can't thank you enough. I had a good vibe about you and I'm glad I stuck with my intuition. Again thank you and I wish you all the happiness and good fortune one can have. Keep up the great work and enjoy your family. You will wonder one day where all the time went. Best Wishes "
Herb

September 1, 2021
"I've never had such a Great!!! Experience Brandee made sure that we were comfortable we were well informed She walked us through every step of our loan when we were getting stressed out she would also comfort us to let us know it will be fine she was very caring very attentive and very professional I will recommend this company to everyone!!"
Ron

August 10, 2021
"They were very precise and provided all the information I needed in order for me to process all my papers in a timely manner . I couldn't have asked for a better group to work with ."
James

July 22, 2021
"Brandee was excellent with us the whole way through the process."
James

June 28, 2021
"Having Brandee Kendrick as my loan officer was one of the highlights of my entire home buying process. She went above and beyond to help me with any issues that arose and to make sure I secured my new home no matter what. After working with 2 other loan companies and dealing with incompetence and bad customer service from other loan officers, I have enough perspective to honestly say she was superior in every way. In my mind there is no better loan officer out there. She is a huge asset to Veterans Loans and I can't recommend her enough to others looking to buy a new home! My family and I thank you from the bottom of our hearts Brandee!!!!!!"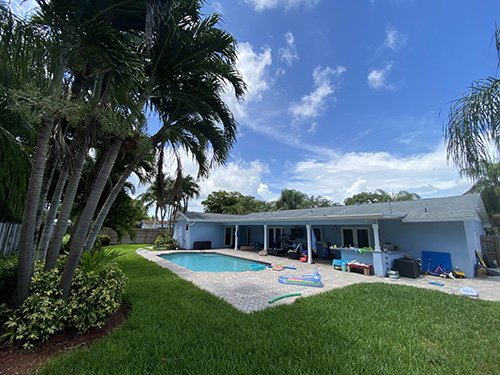 Nelson
June 7, 2021
"Loan officer and all involved were fast and curious and did a great job. Thanks "
Michael

May 27, 2021
"Wonderful experience with our home refinance. Brandee guided us through all information we needed to provide, answered all questions, was available by both phone and email. Everything was thorough and fast. Appointments, appraisal and closing all happened exactly when we were told they would. 35 days from initial contact, we had our home refinance completed!"
Dennis

May 20, 2021
"We are so grateful for the treatment giving to us by Brandee Kendrick. She was exceptionally professional and at the same time caring and willingness to go the extra steps for her clients. She kept us informed every step of the process. There are not very many like her. She impacted our life's in a way that we will never forget her. Its people like her that makes a difference in todays world. Please let her know how much, we appreciate her. We are eternally grateful for her hard work and kindness. If any reference is needed, please do not hesitate to contact us. Sincerely, Osiris and Hilda"
Osiris

May 9, 2021
"It was really wonderful working Brandee she this buying of a home real easy and was there for any questions no matter how big the small am gonna tell all my family and friends about her I was truly bless to have work with her Thanks Brandee "
Gregory

May 3, 2021
"In my effort to secure REFINANCING of my condo in Niles, ill, i contacted "New Day USA " & USAA because of their heavy TV coverage for Military Veterans seeking REFINANCING. After talking to both of these organizations i was informed that the county of Cook in ill was not eligible for their offer. I then called your organization and was able to talk with a young lady by the name of Brandee kendrick. I not only found her to be informative and bright, but she also assured me that she would be able to secure veteran REFINANCING as well even tho I was located in Cook County of Illinois. Your rep took me thru every step of the PROCEDURE and explained everything to me in detail but was always there to answer all my questions, which were many. Frankly I felt very comfortable thru the whole transaction. I HAVE NEVER MET BRANDEE but just from talking to her I'm sure she has proven to you that she has bsen an asset to your organization. "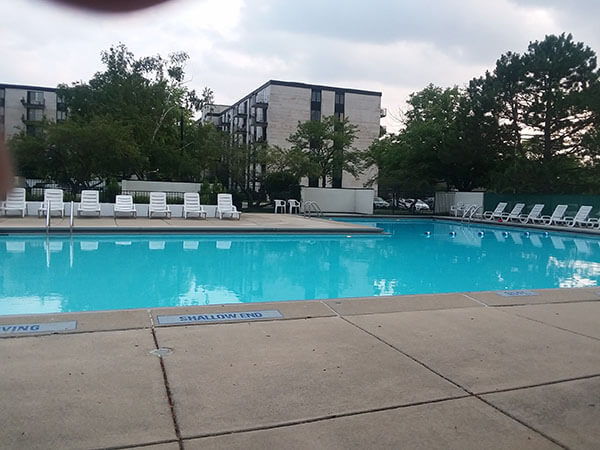 ED
April 28, 2021
"We had an awesome experience with Veterans Loans. Our Loan officer Brandee K. was awesome and would definitely recommend her to everyone!!! The whole process was great. We are so EXCITED TO BE 1ST TIME HOME BUYERS!!!!!"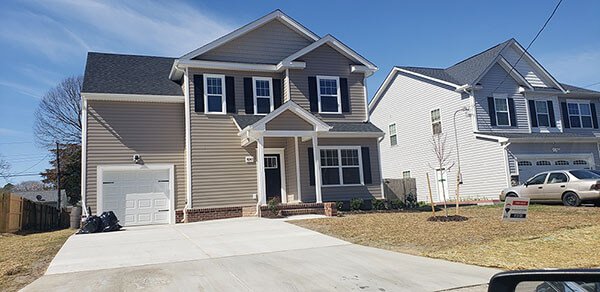 Latoya

April 23, 2021
"I recently closed my VA refinance with Veterans Loans and Brandee Kendrick. Having been involved in several real estate transactions over the years, I can say this was by FAR the smoothest. Brandee was very knowledgeable, communicative and willing to go the extra mile to ensure satisfaction with the process. I can very highly recommend Brandee and Veterans Loans if you are a Vet and want to purchase or refinance, give them a try."
Thomas